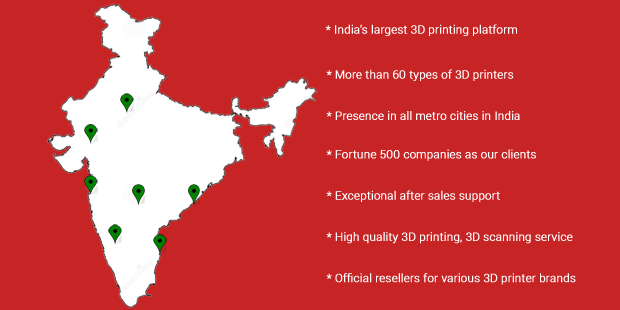 About Us
think3D is India's largest 3D printing platform with presence across various cities in India.
At think3D, we offer 3D printers, filaments, scanners and also offer 3D printing, scanning & design services. think3D has come up with a detailed PDF on this fascinating technology. Click below to download the free PDF.
If you need any additional information, contact us at +91-040-30911007
---
Our Clients
think3D has served various Fortune 500 companies over the last 18 months. Below is the representative list of our clients.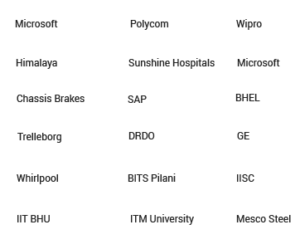 ---
Customer Speak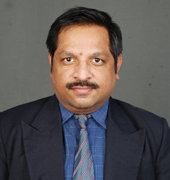 "think3D supplied few 3D printers to us. The team is reliable, was with us till the satisfactory delivery was made and minor post-delivery glitches were addressed. Highly dependable and trustworthy!"  
– SP Regalla, Professor, BITS Pilani, Hyd
---
---
About team
Prudhvi
Prudhvi is the co-founder and person incharge of think3d.in. Prudhvi graduated from BITS Pilani with a dual degree in Electronics and Economics. After graduation, Prudhvi joined IIM Calcutta to pursue his PGDM. His work history includes rich stints with various technology companies in product/management roles. Before starting think3d, Prudhvi worked for T.I.M.E., one of the largest test prep companies in India and was instrumental in building their GATE product and scaling it up across the country. He also played a key role in driving the the e-learning initiatives at T.I.M.E.
Raja Sekhar Upputuri
Raja Sekhar Upputuri is the c0-founder and person incharge of think3d.vc. Raja Sekhar Upputuri majored in computers from BITS Pilani. Thereafter, Raja worked from couple of years at Aricent, Bangalore and then went on to finish his MBA from China Europe International Business School. Post MBA, he founded a multinational digitization company called ScanCorner. ScanCorner is headquartered in Switzerland and has branch offices in 5 European countries and a global delivery center in India.
Satish Kumar Goud
Satish majored in computers from BITS Pilani, and worked in various technology MNCs Wipro and Ness Technologies before the startup bug bit him. A hard core techie at heart, he joined the think3D team and currently takes care of one of the verticals.