Careers at think3D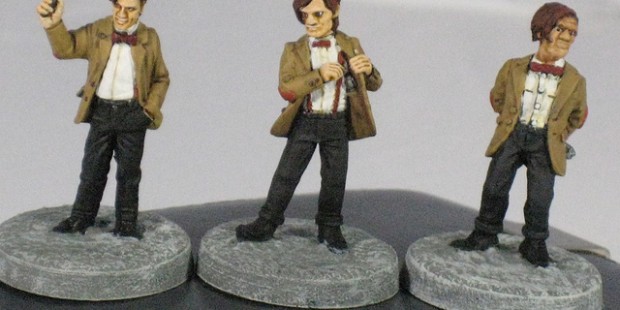 think3D loves to work with creative and talented people who are passionate about 3D printing and the endless possibilities it offers. We are always looking for 3D printing enthusiasts to join our team and spread the 3D printing revolution.
If you are interested to apply for the position, send an email to hr@think3d.in with the subject: JOB APPLICATION with your resume and one page covering letter.
1. Openings for
Sales

& Marketing Representatives in Kolkata & Delhi location
1. Sales & Marketing Representative , Location: Kolkata & Delhi
Work Type: Full time
Salary : Competitive
Key responsibilities include:
        Communicate with potential customers, understand their requirements, and convert leads into sales
        Handling marketing inquiries via phone / e-mail and gathering the customer needs
        Generate new leads by online and offline marketing activities and events
        Communicating with target audiences and managing customer relationships
        Come up with new ways of leveraging the 3D printing technology and creating brand name and enhancing revenue possibilities
        Updating the CRM and managing the sales pipeline regularly
        Planning and organizing customer follow-ups and providing Skype sessions if necessary
        Organizing and attending events such as conferences, seminars, workshops and exhibitions
        Come up with brand building events and try for corporate tie-ups
        Interact with team of in-house designers and operations team to get things done
        Build proper systems & processes to automate day to day tasks
        Monitoring the competitor activity and supporting the other colleagues
 Skill Sets:
        Strong oral and written communication skills in English. Ability to interact in other Indian languages is preferable
        Good understanding of MS Office tools
        Good analytical skills to crunch the data and come up with recommendations
        Dynamic personality, management and leadership skills
2. Opening for Content Writer in Hyderabad location
2. Content Writer , Location: Hyderabad
Work Type: Full time
Salary: Competitive
Key responsibilities include:
 Produce quality 

content

 that will engage users on the website
Cover latest happenings in the 3D printing industry on daily basis
Research 3D printing related topics and come up with informative 

content

 to educate customers
Conduct interviews with various 3D printing industry professionals and post the same on website
Stay updated with the best practices in

writing

for web, social media trends, web usability, web design and other business/ industry trends
Should be passionate about new technologies and should be able to do internet research
Skill Sets: 
 Have excellent command on written and spoken English
Have a real talent for

writing

crisp, clear and captivating copy
Passionate about technology and ability to learn new technology tools
Experience in

writing

for the Web, 

content

 management and internet search
Good knowledge on Microsoft Office and related productivity tools
Knowledge about basic  HTML
Benefits:
Enough interesting work to keep you occupied and still pay good salary
More Benefits: Work in a start-up environment and get good exposure
 Willingness to learn and passionate about the job – This overrides everything else.
Note: We provide lot of training on all the responsibilities mentioned above.  So, we are actually looking for a young, super aggressive guy who can take up this challenge.
Interested candidates can send us an  e-mail to hr@think3d.in with your resume and one page covering letter.