Uncategorized
Published on April 17th, 2015 | by Prudhvi Reddy
0
Custom Parts for Educational Projects
Harness the power of 3D Printing to showcase your project beautifully to potenrial customers.To order, you just need to send the 3d design file (ideally .stl / obj) and get the output in a short time. For more information, drop an email to design@think3d.in or call 040-30911007
Miniature model flats for concept demo
Scaled down models with full furniture setup, to give a live experience to tthe customers.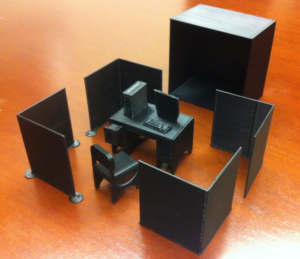 Demonstration of Possible customizations for potential Clients
Removable roofs are possible to show the floor plan.
Also, flexible floor plans and furniture is possible by printing the model in parts.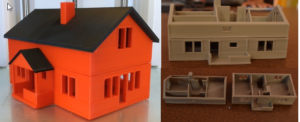 Miniatures as keep sakes for all customers
A miniature of the flat is a lovely gift from the builders to the future owners.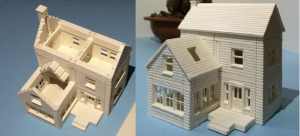 To order, you just need to send the 3d design file (ideally .stl / obj) and get the output in a short time. We are based out of Hyderabad but can cater to the orders across the country.
Do not worry if you don't have a 3D design file.  We can help you give shape with the help our in-house designers who use CAD softwares like CATIA/ AUTOCAD / ProE/ SketchUp etc or modeling softwares like Maya, Mudbox etc, and help you evolve your concept and print it using our 3D printers.
For more information, drop an email to design@think3d.in or call 040-30911007