think3D offers high quality 3D design services in Bhubaneswar, Orissa. Whether you are an architect or a creative designer, a manufacturer or research scientist, we can design precisely to your specifications. We spend time in understanding the end use to deliver accurate designs since each project/ application is unique . You can just contact us with your idea or 2D sketches and go out with 3D files or realistic renderings or 3D printed objects by taking the help of our design team. We undertake both organic and parametric modeling projects.
Our services for Bhubaneswar include:
3D CAD design for creating parts with accurate measurement
Organic modeling for creating objects/ characters or jewelry
New product development based on customer inputs
Product rendering for showcasing to end user
2D Drafting of CAD designs
Human miniatures based on input photo references
Mesh/ design editing and repair
Contact us by dropping an email to info@think3d.in for the most competitive prices in Bhubaneswar. We pride ourselves in being the most customer oriented 3D modeling service provider, with timely and accurate communication.
About Bhubaneswar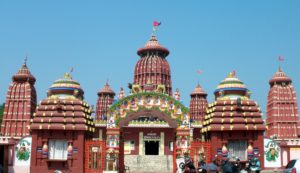 Bhubaneswar, also spelt as Bhubaneshwar, is the capital of the Indian state of Odisha. The city has a history of over 3,000 years starting with the Mahamegha-bahana Chedi dynasty (around the 2nd century BCE) which had its capital at Sisupalgarh, nearby. It is the largest city in Odisha and is a centre of economic and religious importance in Eastern India.
With many Hindu temples, which span the entire spectrum of Kalinga architecture, Bhubaneswar is often referred to as a 'Temple City of India' and with Puri and Konark it forms the Swarna Tribhuja ("Golden Triangle"), one of eastern India's most visited destinations.
Along with Jamshedpur and Chandigarh, it was one of modern India's first planned cities. Bhubaneswar and Cuttack are often referred to as the 'twin cities of Odisha'Bhubaneswar is categorised as a Tier-2 city. An emerging information technology (IT) and education hub, Bhubaneswar is one of the country's fastest-developing cities.
Source: Wikipedia
Get Started
For any queries, drop an email to info@think3d.in or fill the form below. Our team will get in touch with you with more details and estimates.