think3D offers high quality 3D design services in Raipur, Chhattisgarh. Whether you are an architect or a creative designer, a manufacturer or research scientist, we can design precisely to your specifications. We spend time in understanding the end use to deliver accurate designs since each project/ application is unique . You can just contact us with your idea or 2D sketches and go out with 3D files or realistic renderings or 3D printed objects by taking the help of our design team. We undertake both organic and parametric modeling projects.
Our services for Raipur include:
3D CAD design for creating parts with accurate measurement
Organic modeling for creating objects/ characters or jewelry
New product development based on customer inputs
Product rendering for showcasing to end user
2D Drafting of CAD designs
Human miniatures based on input photo references
Mesh/ design editing and repair
Contact us by dropping an email to info@think3d.in for the most competitive prices in Raipur. We pride ourselves in being the most customer oriented 3D modeling service provider, with timely and accurate communication.
Our Raipur Address
think3D Raipur
#601, 6th floor
Block A1, Dolphin Impress Apts
Vidhan Sabha Road
Near Mowa Bridge
Raipur – 492001
Ph: +91-9993711113
Customers Speak
think3D supplied couple of machines to us, one of which is a 3D printer. think3D team is reliable, was with us till the satisfactory delivery was made and minor post-delivery glitches were addressed. Highly dependable and trustworthy!
–  Dr. Srinivas Prakash Regalla, Professor, BITS Pilani
About think3D
think3D is India's largest 3D printing platform launched with the mission "3D Printing For All". At think3D, we offer 3D Printers, 3D Printing Services, 3D Scanning Services, Design Store and also provide latest news on 3D printing technology. Over the last 1 year, think3D served various reputed clients like GE, Microsoft, Polycom, HCL, Wipro, Himalaya Wellness, IITs, BITS Pilani and so on.
About Raipur, Chhattisgarh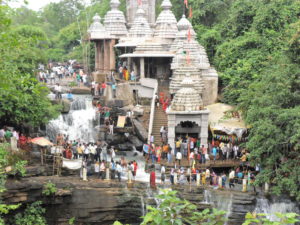 Raipur is a city in the Raipur district of the Indian state of Chhattisgarh. It is the capital city of the state of Chhattisgarh and is the administrative headquarters of Raipur District. It was formerly a part of Madhya Pradesh before the state of Chhattisgarh was formed on 1 November 2000. As of 2011, the municipal corporation of the city had a population of 1,010,087. Raipur's economy has been based on agricultural-processing, Steel, Cement, Alloy, Poha and Rice. The city is located centrally in the state of Chhattisgarh, and now serves as a regional hub for trade and commerce for a variety of local agricultural and forest products.
Source: Wikipedia
Get Started
For any queries, drop an email to info@think3d.in or fill the form below. Our team will get in touch with you with more details and estimates.