think3d offers high quality 3D printing/ rapid prototyping service in Srinagar and Jammu, Jammu and Kashmir. We pride ourselves in being the most customer oriented 3D printing service provider, with timely communication. And most importantly, we use high quality imported printers and offer the most competitive prices in Srinagar and Jammu, for 3D Printing services. We facilitate air shipping of the printed prototypes to Srinagar and Jammu as well.
Our Clients
| | | | |
| --- | --- | --- | --- |
| Microsoft | SAP | Polycom | WIPRO |
| BITS Pilani | IIT BHU | IISC | IIT Kharagpur |
| ITM University | Graphic Era | Vimal Jyothi | Acharya Nagarjuna |
| HCL | SRM University | DRDO | Indian Air Force |
| BHEL | General Electric | Whirlpool | MESCO Steel |
| Autopal | Merritronix | Raychem RPG | Trelleborg |
| Himalaya | Sunshine Hospitals | Brun Health | Chassis Brakes |
Customers Speak
think3D supplied couple of machines to us, one of which is a 3D printer. think3D team is reliable, was with us till the satisfactory delivery was made and minor post-delivery glitches were addressed. Highly dependable and trustworthy!
–  Dr. Srinivas Prakash Regalla, Professor, BITS Pilani
About think3D
think3D is India's largest 3D printing platform launched with the mission "3D Printing For All". At think3D, we offer 3D Printers, 3D Printing Services, 3D Scanning Services, Design Store and also provide latest news on 3D printing technology. Over the last 1 year, think3D served various reputed clients like GE, Microsoft, Polycom, HCL, Wipro, Himalaya Wellness, IITs, BITS Pilani and so on.
About Srinagar and Jammu, Jammu and Kashmir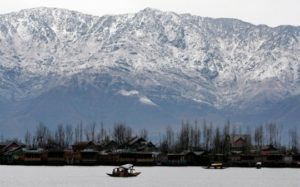 Jammu and Kashmir is a state in northern India. It is located mostly in the Himalayan mountains, and shares a border with the states of Himachal Pradesh and Punjab to the south. Jammu and Kashmir has an international border with China in the north and east, and the Line of Control separates it from the Pakistan-controlled territories of Azad Kashmir and Gilgit–Baltistan in the west and northwest respectively.
Jammu and Kashmir consists of three regions: Jammu, the Kashmir Valley and Ladakh. Srinagar is the largest city of the Kashmir Valley and the summer capital of the Indian state of Jammu and Kashmir. It lies on the banks of the Jhelum River, a tributary of the Indus, and Dal and Anchar lakes. The city is famous for its gardens, waterfronts and houseboats. It is also known for traditional Kashmiri handicrafts and dried fruits. Jammu is the largest city in the Jammu Division and the winter capital of state of Jammu and Kashmir. It is situated on the banks of Tawi river. It is administered by a municipal corporation.
Source: Wikipedia
Get Started
Get started by submitting your 3D file (.STL or .OBJ formats). If you don't have the 3d file, explain your idea to our in-house design team, we can design the model and print the prototype. For any queries or to submit your design, drop an email to info@think3d.in or fill the form below. Our team will get in touch with you with more details and estimates.