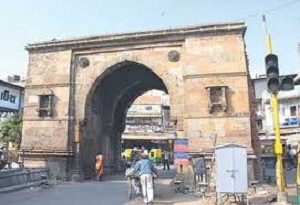 Medical applications for 3D printing are expanding at a very rapid scale and newer applications are being developed every year. These are expected to revolutionize health care, with patient specific solutions. Additive Manufacturing or 3D Printing  is now used in the development of new surgical cutting and drill guides, orthopedic implants, and prosthetics as well as the creation of patient-specific replicas of bones, organs, and blood vessels.
think3D, under its medical division – thinkLIFE, offers high Quality medical 3D printing service in Raipur and works closely with medical practitioners, surgeons and academicians from Chhattisgarh. Contact us by dropping an email to life@think3d.in or visiting "Contact us" page

---
Medical 3D Printing Process for Raipur
You can contact us by sending an email with the details. The process followed is shown below:
| | | | |
| --- | --- | --- | --- |
| 1 : Scan data sharing | 2 : 3D Design | 3 : Surgeon approval | 4 : Fabrication & dispatch |
| | | | |
| Share patient scan (MRI/CT) data with dicom files to us via secure transfer. | 3D model surface is created, with necessary design work | Surgeon inputs for changes. Sent to 3D Printing only after final approval | 3D printed in appropriate material and finish. Dispatched to the surgeon/ hospital directly |
---
About think3D
think3D is India's leading 3D Printing firm  setup by alumni from BITS & IIMs with the mission "3D Printing For All" and has presence in multiple cities in India. We are an end-to-end service provider with capabilities in hardware, reverse engineering, design & prototyping. thinkLIFE is the medical vertical of think3D.  In addition to the existing services, we are now setting up India's largest industrial 3D printing facility in Vizag in AP Medtech Zone.
---
Medical 3D Printing Services Offered
| | | | |
| --- | --- | --- | --- |
| | | | |
| Surgical Guides | Pre Surgical Models | Dental Aids | Cranioplasty |
| | | | |
| Custom Prosthetics | Educational Models | Custom tools | Implants |
We pride ourselves in being the most responsive medical 3D Printing service provider, with timely and accurate communication.
---
About Raipur
Raipur is the capital city of Chhattisgarh state in central India. In the center, the ancient Dudhadhari Math temple is a sacred monument dedicated to Lord Rama, decorated with scenes from the epic poem "Ramayana." Nearby, a statue of the Hindu monk Swami Vivekananda towers over Vivekananda Sarovar lake. Southeast, Purkhouti Muktangan is an open-air museum featuring landscaped grounds, statues and tribal artifacts.
When it comes to health care services Raipur the capital of Chhattisgarh has everything to serve its citizens. From hitech hospitals to blood banks and pharmaceutical stores there is everything to cater to the need of the suffering patients. The rise in population and development graph in the city has necessitated the demand for good healthcare facilities. Raipur is one among the list of emerging cities in India.
Raipur is now a modern city equipped with all healthcare facilities for ailments as well as emergencies. The city has both Government aided hospitals and private hospitals/nursing homes. Raipur has been witness to noticeable growth in recent times. The state government is also cognizant of the importance of healthcare issues and taking initiatives in that direction. Some of the prominent hospitals in Raipur are Dr. Bhimrao Ambedkar Smriti Chikitsalaya, Escorts Heart Institute and Shri Balaji Superspeciality Hospital. Furgther there are numerous maternity homes and clinics that adds to the medical infrastructure of the city. 24×7 ambulance service is also available for the transportation of patients from one part of the city without any wastage of time.
(Source: Wikipedia)
---
Some of our 3D Printing Clients from Heath care
---
Medical 3D Printing Case Studies
Mock surgery guides Case Study      |        Cranioplasty Case Study
---
Applications of 3D Printing in health care
Mock surgery guides help doctors plan the procedure perfectly
Custom implants & tools help doctors greatly improve the efficacy
Dental applications of 3D printing are far reaching and sophisticated
3D printing helps in quality reconstructive surgeries
3D printing helps in creation of customized medical instruments
3D Printed anatomical models are a great way to counsel patients
Custom Prosthetics are no longer costly and distant with 3D printing
Custom Prosthesis that fit perfectly are made possible with 3D printing
Bio Printing organs and scaffolds open up a whole lot of opportunities