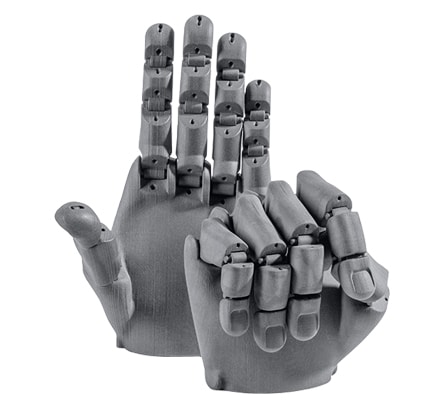 3D PRINTING
With a state-of-art 3D Printing factory in India, robust supply chain and expertise in entire range of 3D Printing technologies, think3D provides you end to end fulfillment from prototype to scaled manufacturing. At think3D, we offer high quality FDM, SLA, CJP, PJP, MJP, MJF, SLS, DMLS 3D Printing services at affordable rate in-house. We also have CNC, VC, paint-room and various other post processing equipment to handle the post processing needs.
HARDWARE SALES
High quality desktop 3D Printers, 3D Scanners & Filaments at affordable prices.
3D SCANNING
State of art 3D Scan facility for RE, Dimension Inspection & Digitisation
3D DESIGNING
Strong expertise in organic & inorganic modelling, 3D Rendering & miniature design
SCALE MODELS
Handcrafted, highly realistic & dynamic miniature models of complex objects
3D FIGURINES
Specialists in creation of custom human miniatures in full color
MEDICAL 3D PRINTING
High quality custom implants, surgical models & surgical guides
CNC MACHINING
High quality industrial  machining services in 3-axis & 5-axis CNC Milling, Turning
VACUUM CASTING
VC services in wide range of  materials with high quality PJP master
INJECTION MOLDING
200 ton injection molding machine for various polymers & engineering materials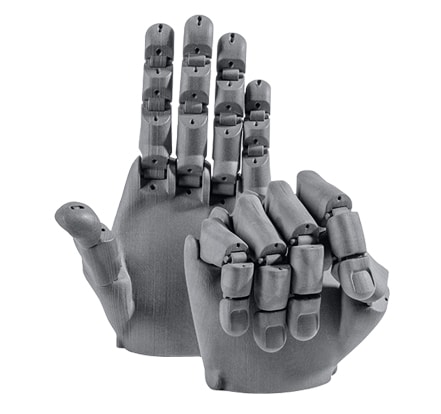 CASE STUDY
The accurate placement of the implant is critical for achieving the results and as well as the exact alignment. SURGICAL GUIDE plays an  important role in pre-surgical planning which then becomes simpler. The computed tomography (CT) imaging and CT-derived surgical templates are clinically significant improvements in accuracy, time efficiency, and reduction in surgical error, benefiting the patient, surgeon, restorative dentist, and the laboratory.
Great customer support. There was a small issue with our order which was quickly and professionally resolved. Would use again and will recommend to others.
The experience with thinkRAPID staff has been pleasant so far. Pricing was fair and team has been prompt with their delivery and knowledgeable about the technology. I personally liked the fact that they are candid regarding various 3-D printing technologies.
think3D team processed my order quickly than expected. Items arrived carefully packaged and in great condition.
We wanted to get a special wedding anniversary souvenir, so we picked think3d scanning service. We got the whole family scanned, printed and coloured in their office.The show piece is amazing with clear details , we do love it!
Raja Sekhar Upputuri
INTRODUCTION 3D Printing also known as additive manufacturing is a process of producing