Every manufacturing sector is supported by tooling industry, the sustenance of manufacturing all depends on tooling industry which manufactures jigs, machine tools, cutting tools, gauges etc and none of them would ever be as productive without its support. Countless products are assembled using jigs and fixtures or are produced by molding (injection, blow, and silicon) or casting (investment, sand, and spin). No matter the application is in nascent stage, manufacturing tools increase efficiency and profit while maintaining quality.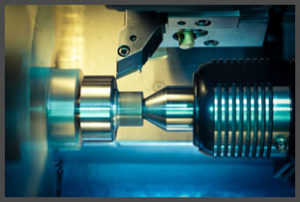 CNC machining technique is subtractive manufacturing where in the material is removed to make appropriate designed tools according to the CAD drawing and it is the most common technique applied in the manufacture of tools. This technique delivers highly reliable results, but it may be expensive and time-consuming. As many other manufacturers, the tooling industry actors also started looking for more efficient options. Additive layer manufacturing (ALM) also called as additive manufacturing for tooling is an increasingly attractive method, especially because molds, patterns, jigs, and features are generally produced in low volumes and feature complex shapes
Today, the process and variety of printable materials (plastics, rubber, composites, metals, wax, and sand) have already convinced many industries such as automotive, aerospace, and healthcare and medical, amongst others, to integrate Additive manufacturing in their supply chain, including tooling industry manufacturers.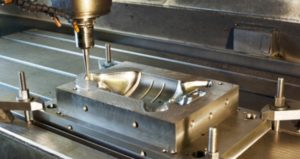 Some of the tooling applications that may benefit from additive manufacturing are as follows:
Molding (blow, injection, paper pulp molds, soluble cores for hollow composite parts, fiberglass lay-up molds, etc…)
Casting (investment, sand, spin, etc…)
Forming (thermoforming, metal hydroforming, etc…)
Machining, assembling and inspection (jigs, fixtures, modular fixtures, etc…)
Robotics end-effectors (grippers)
Advantages of fabrication of tooling with Additive manufacturing
1) Lead time reduction – As ALM acts as a driver for innovation entire product development cycle compresses and provides a pathway to faster product design updates making the lead time shorter. This ALM allows tooling design cycles to keep pace with product design cycles. Supply chain risks are strategically managed considering the downtimes and deadlines
2) Reduced tooling costs – As in today costs are generally higher in metal ALM than in conventional metal manufacturing, cost reductions can be achieved more easily for plastic. Then, the main material consideration is whether plastic will satisfy the required needs or not.  Metal ALM for tooling could be financially advantageous for small series of end products (fixed costs are poorly amortized), or in the case of really specific geometries (optimized for ALM). Even more when expensive material is used and traditional tooling fabrication induces a high rate of material wastes.
Moreover, the possibility to manufacture within hours a precise tool as soon as it is required positively affects workflows and profits. It can be of a great benefit when production downtime and/or tooling inventory are costly. Finally, designs are often modified after the production has begun. ALM's flexibility enables engineers to try numerous iterations simultaneously that may reduce upfront costs caused by tooling design modifications but it is highly case-specific so that cautiousness is required.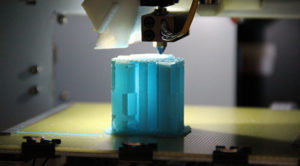 3) Functional end  products directly through improvised tooling design – ALM offers to engineers unlimited options to improve tool designs. When they are composed of several sub-components. ALM's ability to consolidate design minimizes the number of assembly operations and associated tolerance challenges. Moreover, its ability to incorporate complex features eventually supports a faster production of highly functional end parts with fewer defects. For instance, the overall quality of injection molded parts is influenced by the heat transfer between the injected material and the cooling fluid that flows through the tooling fixture. If manufactured with traditional techniques, the channels conducting the cooling material are usually straight, resulting in a slower and uneven cooling of the molded part.
4) Optimizing tooling improves ergonomics and bottom line performance – In traditional manufacturing tooling design and equipments are expensive to manufacture and effort required is also more but with the integration of ALM the non value adding processes have been curtailed. With little time and initiative required, ALM makes it more affordable to optimize tools that exhibit a marginal performance. Ergonomics can be included in the design to improve technician comfort, process cycle time and ease of tool access and storage. Optimal design can free significant amount of labor time and also reduce costs of scrap parts.
5) Customized end products through customized tooling – The ability to create complex geometries can improve tooling performance. For dimensional accuracy, companies should consider ALM for tools requiring tolerances above 0.1 mm and involving high losses of expensive materials throughout the traditional fabrication.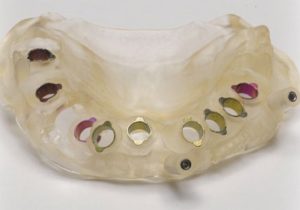 As ALM achieves shorter lead times and its ability to produce intricate geometries at eventually lower costs, enables the fabrication of numerous individual tools that support the production of customized parts. ALM for tooling encourages customization, which is particularly useful in but not limited to the medical device and healthcare industries. It provides surgeons with 3D printed personalized instruments such as surgical guides or tools, enabling them to improve patient health issues efficiently and reduce surgical time.