BRIEF OVERVIEW
As COVID-19 Positive cases are on the rise all over the country, many of us are Scared to death of the daunting situation. But, the armed forces are detachedly working to keep us safe, while leaving their families behind.In the context of Personnel Protection equipment for its Naval Personnel, Eastern Indian Naval Command, Visakhapatnam has approached think3D for mass manufacturing of respirators. We, at think3D, in the name of service to the nation had taken up this project and delivered the PPE within the stipulated period of time.
CHALLENGES
The naval team approached us with the following requirements :
Preliminary R&D by considering various aspects like the stress points on the nose, fit for different face profiles, and the manufacturing technique, etc.

,
Mass Production of face masks within the stipulated time.
OUR SOLUTION
Our Manufacturing strategy from ideation to production is described in the following steps.
Ideation:

Eastern naval command, Visakhapatnam has come up with the specific requirement of a plastic facemask with filter changing application.

3D scanning

: We scanned various face profiles to identify the various stress points and to design the model of the facemask.

3D designing

: Once the scanned model is ready, our designers inspect the dimensions and accordingly design a CAD model of the product for manufacturing.

Prototyping:

Once the design is ready, we have 3d  printed a prototype of the multiple versions using our 3D Printing Technologies. The 3D Printed prototype is used for testing the fit and functionality of the face mask and the necessary feedback is collected. Hence, Multiple iterations are taken place before finalizing the design of the face mask.

Material Selection

: The material we choose for making the facemask is Polypropylene as is the safest plastic among all the materials.

Mold Machining

:

Once the design is frozen, we made a tool design and machined 2 molds in-house, one for the central grid and second one for the face covering part. 

Manufacturing technique

: Injection Molding is the technique used to manufacture these as it is a bulk production.

 

Assembly and Packing

: The manufactured part is

attached with additional components like polyethylene elastic strap, foam beading across the profile of the covering part, non-woven filter material wrapping around the grid.

Final Output

: The final part is then sterilized and delivered to the clients within a stipulated time.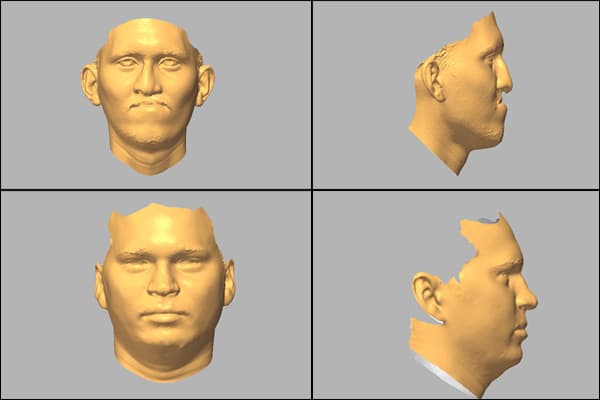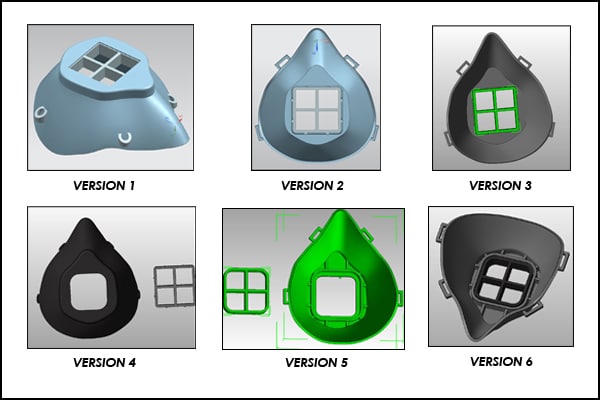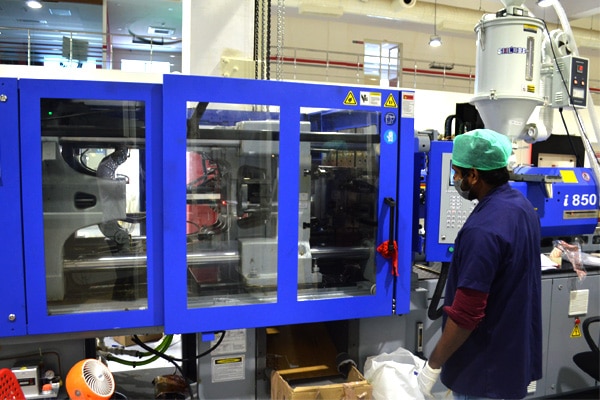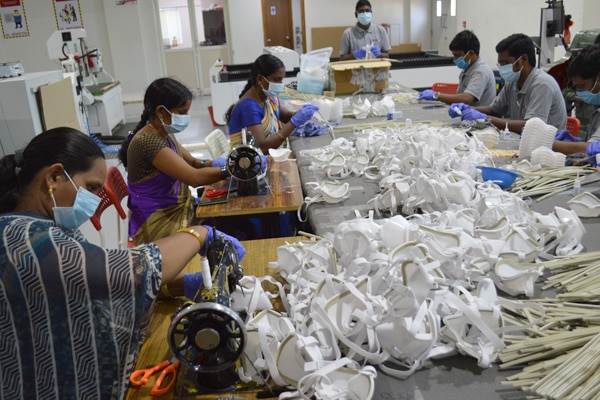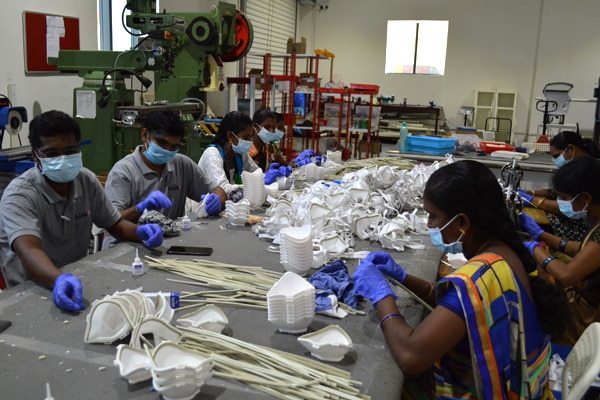 think3D has successfully designed and mass produced respiratory face masks for Eastern Naval Command, Indian Navy. This project exemplifies the core competencies we built across the entire manufacturing value chain.