Google came up with an open source mobile operating system called Android to drive the adoption of smart phones and thereby drive the usage of Google products. Many mobile manufacturers incorporated this free operating system into their devices and this led to increased adoption of smart phones. Andorid has become wildly successful and currently enjoys more than 60% market share in smart phone market. Is Autodesk trying to do the same with 3D printing? Read on to know more.
Autodesk, a global provider of 3D modeling and CAD software services has announced it will create a new open-source 3D printing platform called Spark which Autodesk hopes will become the go-to operating system for commercial 3D printing. Autodesk CEO Carl Bass boldly describes the system as "Android of 3D printing". To facilitate the growth of its software, Autodesk has announced it will produce and sell its own desktop sized 3D printer which will become the first device to feature the company's new open source 3D printing software. This is similar to Nexus range of phones that Google released in the market to increase the adoption of Android software.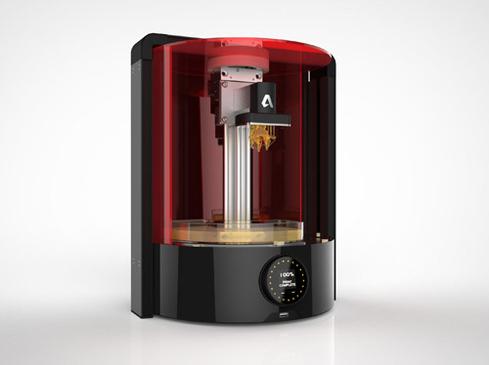 Autodesk says it will license the software inside its upcoming printer for free and will let others copy its printer hardware design. Autodesk also plans to work with other manufacturers of 3D printers to integrate the Spark platform into existing hardware designs. Though it is too early to predict the impact Spark software would have on 3D printing industry as a whole, we believe the platform will likely start with a groundswell at the lower end of the market, with small manufacturers of consumer and "prosumer" printers embracing the idea first.
Industry leaders 3D Systems and Stratasys derive most of their revenues from professional and industrial applications in 3D printing and thus are unlikely to implement anything open source in their range of products. They are growing very fast providing high-end printers at a high cost and there is still room for growth in the hi-tech manufacturing industry. So, they have very little incentive to move onto the open source software.
 But if this Spark software becomes successful, it could threaten the industry's biggest names. Autodesk already commands a fair amount of industry clout due to its development of a variety of globally successful 3D modeling software products, including AutoCAD, Maya, and numerous other programs that have defined the industry. An increased adoption of Spark software will in turn lead to increased adoption of its various modeling softwares. All these combined will propel Autodesk to the fore-front of 3D printing revolution.
Image Credit: Ted Eytan (flickr handle: taedc)