Introduction:
A face shield is a PPE (Personal Protective Equipment) which is designed to offer protection from viral fluids/droplets that contain corona virus, however they are designed to be worn with a face mask and other protective clothing. Specifically, It helps Doctors, Health care workers who are in direct contact with the COVID-19 affected patients on a daily basis.
Why a Face Shield?
Doctors and Healthcare workers are the one who are risking their lives by directly getting in contact with the virus affected people. If it was not for their work, there would be much more griever circumstances than the current one. Since the outbreak of COVID-19 Pandemic there has been a drastic shortage in PPE's (personal protective equipment) around the country. Thus, a Personal Protective Equipment like Face Shield with other protective clothing would be greatly helpful to protect themselves from getting affected by the Virus.
Design and Manufacturing
A  design is made by taking sample images and videos as reference. The equipment is made up of four components assembled together- they are PETG face cover, acrylic holder, foam forehead strap and an elastic band. We at think3d, manufacture each of the individual components using  our CNC Laser Cutting Machine, where the shield, forehead band and the acrylic holder is cut using a laser beam.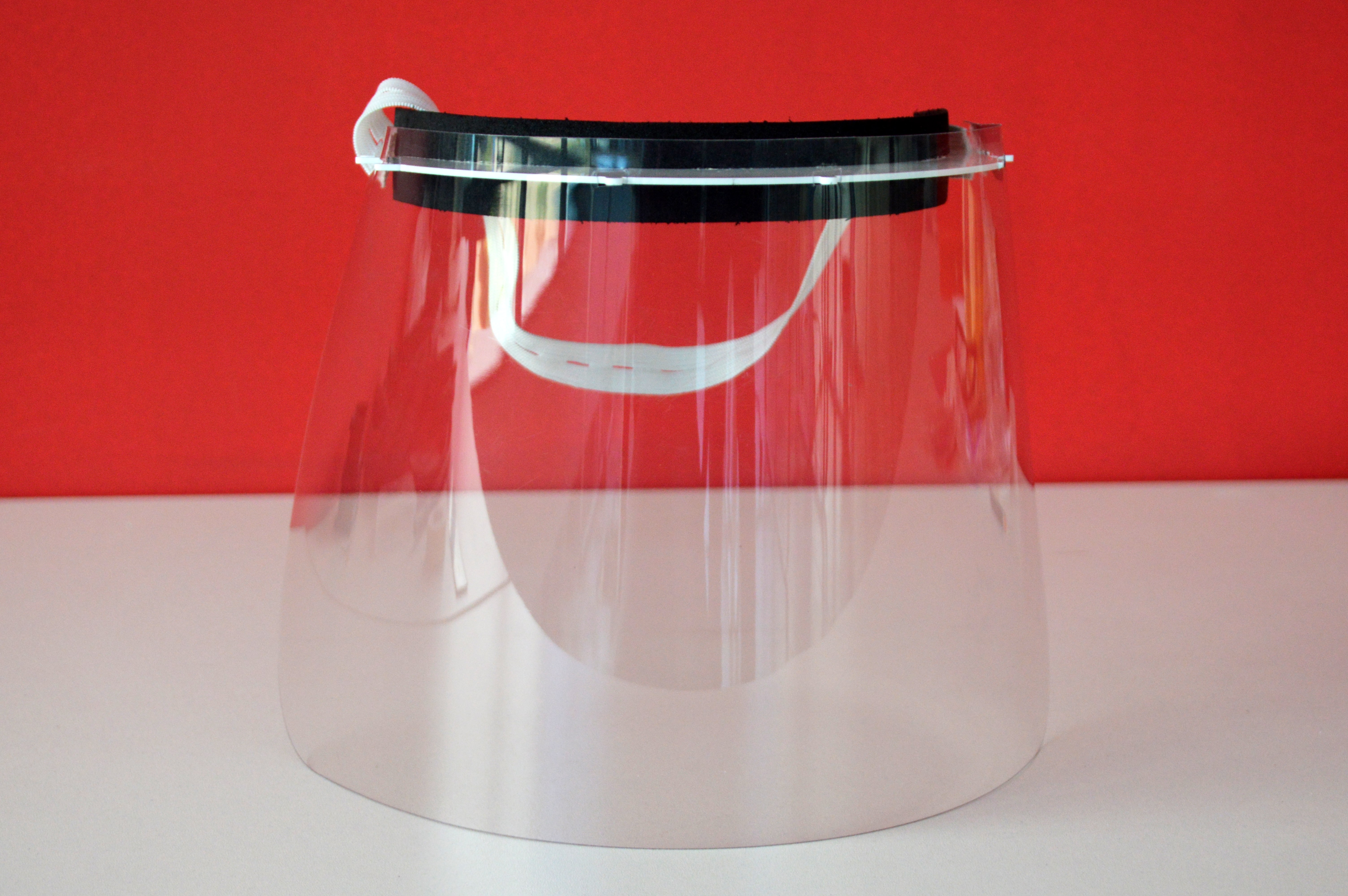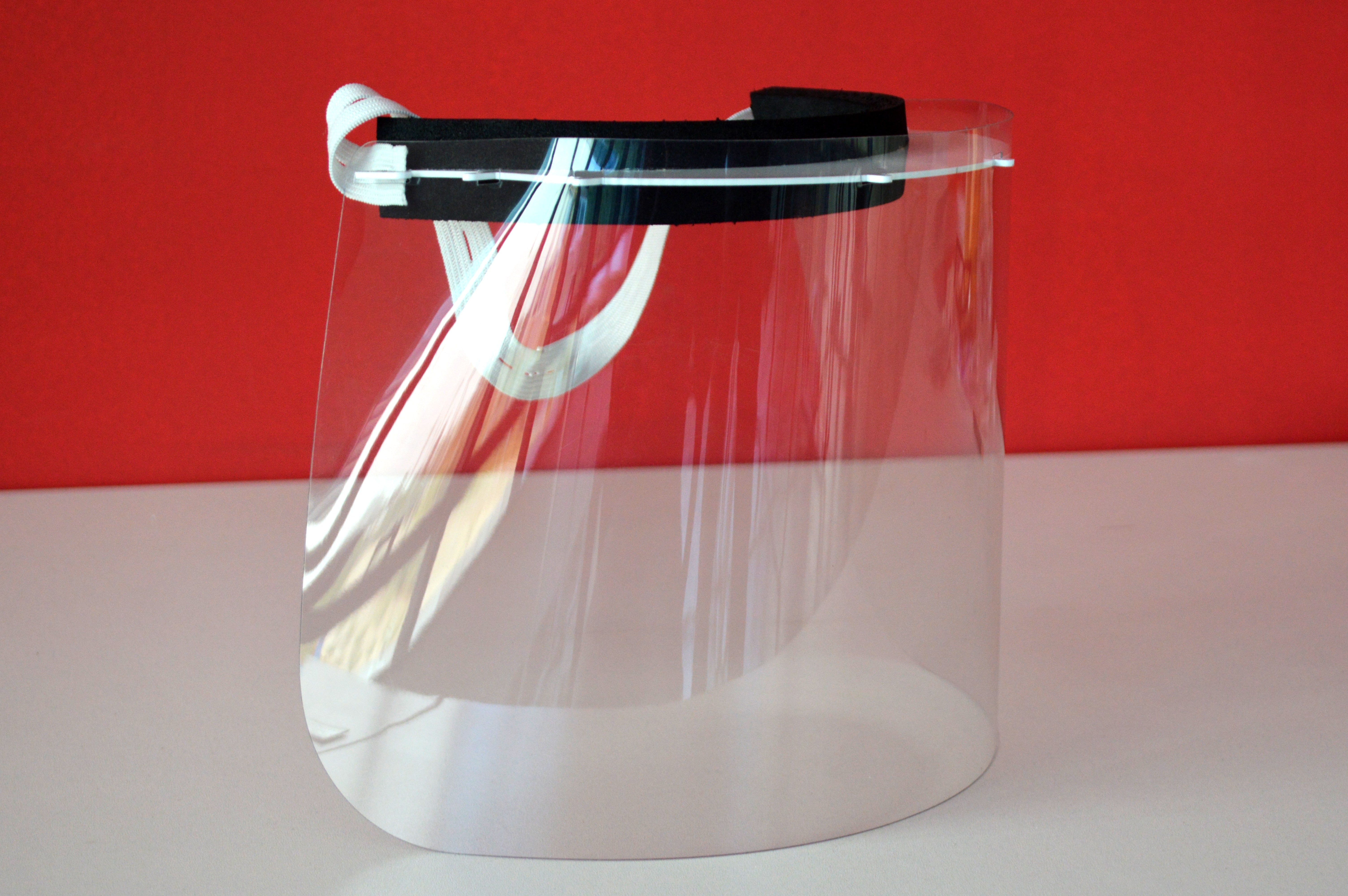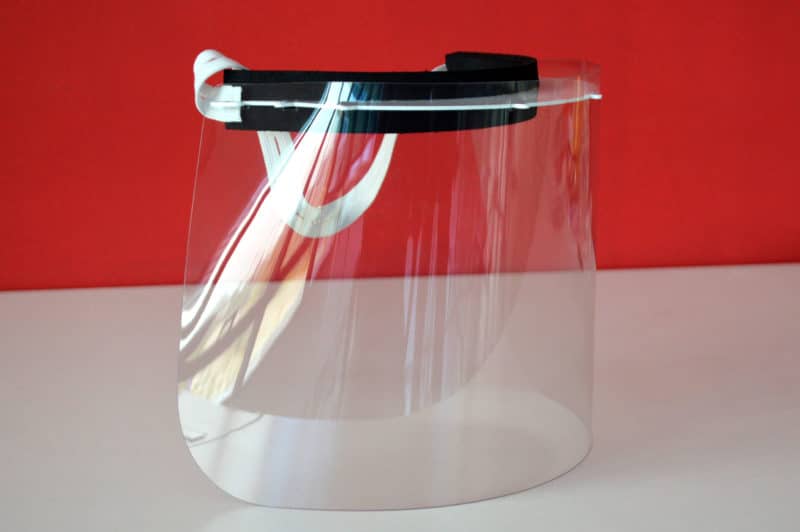 Side View of the Face Shield
All the manufactured components are shipped to our Client Company which is Biosense Technologies Pvt Ltd.. The assembly of the individual components into a complete equipment is done within less than 5 mins, at our Client company.  The equipment is fully adjustable and can be worn in two ways, one is regular fit and the other is extra space.
We have successfully delivered the required quantity to the company within their stipulated deadline and are planning to manufacture more of these products to serve our unsung or front line warriors who are Doctors and Healthcare workers. The manufacturing was undertaken by Think3D Labs Pvt Ltd, AMTZ campus, Visakhapatnam.
If you wish to buy this 3D printed face shield , feel free to contact us at +91 9052311325, +91 7093117594