3D PRINTING BENEFITS IN ARCHITECTURE
Turn your ideas to reality with our full fledged service capabilities. No restrictions on creativity!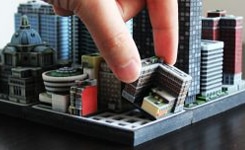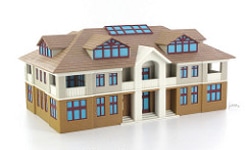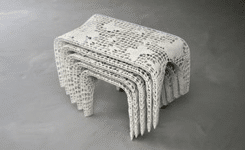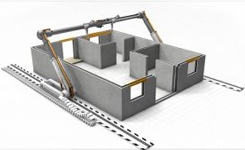 FREQUENTLY ASKED QUESTIONS
Is there any minimum order quantity?
There is no minimum order quantity. We work for quantities from 1 to 10000.
I do not have a 3D design. Is there any way out?
If you don't have the 3d file, explain/email your idea to us, we can design the model with the help of our in-house design team and create the prototype.
I just have a 2D concept drawing. Will that help?
Have a novel idea, and just got a rough sketch? Do not worry! we can help you give shape with our in-house designers and help you evolve your concept in to a 3D design and print it using our 3D printers.
What file types do you accept?
We accept a long list of 3D files like stl. obj, step, igs, dwg etc and also 2D sketches for concept illustrations and measurements like pdf, jpeg, png, dwg etc
Is there a list of techniques that i can go through?
Depending on the requirement type, we use different techniques like 3D printing, casting, molding, CNC machining etc. Check our rapid prototyping section to know more on technologies.
What materials are possible?
We understand the requirement and suggest the materials accordingly. Material selection depends on a few parameters like cost, finish, strength etc. You can look at this page for material properties.
We help with the following materials.
Plastics: ABS, PLA, HIPS, PETG, Nylon, flexible ABS, PMMA, PC, Rubber, wood
Metals: Aluminium, Steel, Inconel, Titanium
Powders: Sand stone (full colour)
Resins: Clear, Castable, Opaque
Do you also undertake any post processing?
We do offer post processing services like smoothing (expo finish), painting, custom packing, etc.
I have a 3D file. How do i get started?
What locations do you offer service currently?
We are just an email away for 3D printing/ rapid prototyping needs across India. We have customer interaction offices in Delhi, Mumbai, Chennai, Hyderabad, Bangalore, Ahmedabad, Vizag and Coimbatore. Our services will be executed at the head quarters, and shipped to end locations.
What are the things i need to keep in mind while taking up?
Layer Resolution: Each object is sliced into many layers of minute thickness. The thickness of each layer can be varied between 100/ 150/ 200/ 250/ 300 microns. The finer the later thickness, the smoother the print quality. But, finer layer thickness will also result in increased print time.
Material Selection: You can choose from a range of thermoplastics like ABS – Acrylonitrile Butadiene Styrene; PLA – Polylactic Acid; PVA – Polyvinyl Alcohol, Nylon, PC - Poly-Carbonate etc in FDM technology.
Speed of Printing: There is always a tradeoff between speed and quality ie the  slower the print speed, the better the output quality. Speeds can range from 20mm/s to 120 mm/s.
In-fill Pattern: In most of the cases when using FDM, you may not require a solid infill ie the extent to which a part is filled with material underneath the surface. The infills can range from 10% to 100% and the patterns of infills can also be varied (line/ rectangle/ honeycomb etc)
File Patterns: 3D Slicing softwares which create the required input file for 3D printers, can only accept obj or stl files. So, send your designs in one of these file patterns. If you send your designs in other patterns like .stp, .ma etc, they will need further file conversion to get the final compatible files.
Mesh Repair: In some cases, the designs are not optimized for 3D printing. Common reason will be that of the surfaces not closed, for designs imported from sculpting/ animation softwares like ZBrush and Maya. In such case, the mesh needs to be repaired/ optimized to make it compatible with the slicing software.
What are the guidelines while preparing design for 3D printing?
All surfaces of the 3D model ("mesh") must be closed. Only Completely closed models can be printed. Else, the mesh needs to be closed or repaired.
If your design has moving parts, then make sure you leave a space of at least 0.5 to 1 mm between them, so that the parts do not get glued together during printing and achieve the desired movement
Please make sure that minimum thickness of any wall/ part to be 1mm. This problem arises when you design a bigger part and scale it down drastically.
What are the softwares useful for preparing design for 3D printing?
You can use any of the 3D Modeling softwares, as long as you follow the basic design guidelines given above and export the output as .stl file.

A list of some of the softwares that you can use for Designing your 3D Model

Free 3D Design Softwares
Google Sketchup: Easy to learn, create and export your 3D Models.  SketchUp Make is a free version and SketchUp Pro is a paid version with additional functionality. Works in Windows and Mac
Tinker Cad: Simple Browser based Software that can help you create complex stuff using very simple tools.
Blender: A free, powerful open source 3D content creation suite, available for all major operating systems under the GNU General Public License. Works in Windows, Linux and Mac
OpenScad: A free software for programmers for creating Solid 3D CAD objects. Works in Windows, Linux and Mac.
Netfabb Studio Basic: Free software for STL file slicing, repair. Works in Windows, Linux, Mac. Netfabb also provides a free cloud based mesh repair module.
123D Design: A powerful suite of Apps/ tools from Autodesk. You can create a 3D model from scratch or pick a 3D model from the library and customize it to your liking. Works in Windows, Mac and browser.
Free CAD: An open source parametric 3D modeling software that allows easy parametric editing of your design. Works in Windows, Linux and Mac
Sculptris: A free digital sculpting tool ideal for starters in digital sculpting from Pixologic, the makers of ZBrush. Works in Windows and Mac
3D Tin: A Browser based program using WebGL.
Commercial 3D Design Softwares
Rhino: A Popular 3D modeling software based on curves, using NURBS mathematical modeling. Works in Windows and Mac.
Maya: High end 3D modeling tool to create complex models and has additional functionalities like rigging, dynamics and animation. Works in Windows and Mac.
Solidworks: An advanced 3d modeling software, suitable for mechanical, industrial product design that require high precision. Works in Windows and Mac.
3DS Max: A comprehensive 3D modeling, animation, simulation, and rendering software. Works in Windows.
Autocad: Great CAD design and documentation tool, ideal for architects, engineers and product designers. Works in Windows and Mac.
ZBrush: A digital sculpting and painting program with powerful features and intuitive workflows. Works in Windows and Mac.
Netfabb Professional: an advanced software for professional editing of 3D printing data. Helps in fixing 3D models and  reduce risk of failed builds and wasted material. Works in Windows, Linux and Mac.
Mudbox: A popular digital sculpting and digital painting software from Autodesk. Works in Windows, Linux and Mac.
Do not worry! As a habit, we keep customer data very secure. Additionally, we sign a NDA confidentiality form, for projects requiring data security
How do i contact your team?
For any queries or to submit your design, drop an email to info@think3d.in or fill the contact form. Our team will get in touch with you with more details and estimates.