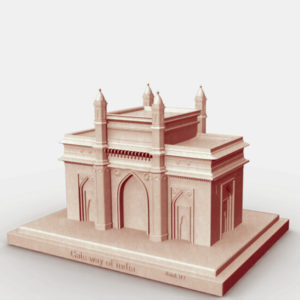 think3D offers high Quality 3D printing / rapid prototyping service in Mumbai. We pride ourselves in being the most customer oriented 3D printing service provider, with timely communication. And most importantly, we use high quality imported printers and offer the most competitive prices in Mumbai, for 3D Printing services. We facilitate air shipping of the printed prototypes to Mumbai as well.
Mumbai is the financial, commercial and entertainment capital of India. Mumbai largely has industries from IT, export, services and outsourcing. Think3d is rightly poised to serve the needs of different industries of Mumbai, for rapid prototyping, 3D printing, 3D designing, proof of concept needs  and customized gifting.
Check out Rapid Prototyping Capabilities
Our Address
think3D Mumbai
c/o The Playce, 1st Floor
Marathon Maxima
LBS Road (next to Nirmal Lifestyle Mall)
Mulund(W), Mumbai
Ph: 022-33721372
On Google Maps
Our Clients From Mumbai & Pune
| | |
| --- | --- |
| Messco Steels | Whirlpool India |
| Quadraluma | Prototech Solutions |
| Chasis Brakes | |
Our Services
Our Services include 3D Printing & Prototyping, 3D design and rendering, 3D design customization.
Get Started
Get started by submitting your 3D file (.STL or .OBJ formats). If you don't have the 3d file, explain your idea to our in-house design team, we can design the model and print the prototype. For any queries or to submit your design, drop an email to info@think3d.in or fill the form below. Our team will get in touch with you with more details and estimates.