think3D offers high quality 3D Scanning services for Industrial  and novelty applications. We offer both Reverse Engineering and Inspection in Aizawl, Mizoram. We pride ourselves in being the most customer oriented 3D scanning service provider in Aizawl. We use high quality scanners to offer the most competitive prices in Aizawl for 3D Scanning services. As an option, we offer 3D printing of the scanned parts and facilitate mass manufacturing of components.
Our Services
Our services include 3D Printing & Prototyping Service, 3D design and rendering, 3D scanning, 3D design customization.
Customers Speak
think3D supplied couple of machines to us, one of which is a 3D printer. think3D team is reliable, was with us till the satisfactory delivery was made and minor post-delivery glitches were addressed. Highly dependable and trustworthy!
–  Dr. Srinivas Prakash Regalla, Professor, BITS Pilani
About think3D
think3D is India's largest 3D printing platform launched with the mission "3D Printing For All". At think3D, we offer 3D Printers, 3D Printing Services, 3D Scanning Services, Design Store and also provide latest news on 3D printing technology. Over the last 1 year, think3D served various reputed clients like GE, Microsoft, Polycom, HCL, Wipro, Himalaya Wellness, IITs, BITS Pilani and so on.
About Aizawl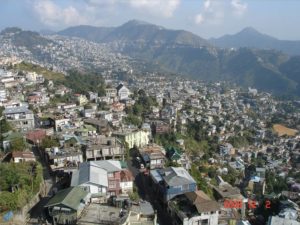 Aizawl is the capital of the state of Mizoram in India. With a resident population of 293,416, it is the largest city in the state. It is also the centre of administration containing all the important government offices, state assembly house and civil secretariat. The population of Aizawl strongly reflects the different communities of the ethnic Mizo people.
Source: Wikipedia
Get Started
For any queries, drop an email to info@think3d.in or fill the form below. Our team will get in touch with you with more details and estimates.