Two years ago Amazon CEO Jeff Bezos confessed that he does not find 3D printing and scanning technologies a threat to his organization. We have seen that the mammoth organization has opened up his business avenues for 3D printing and its various applications. And now the megacorp is supposedly eyeing a Pittsburg based company which utilizes 3D technology to aid others to find the best fit of footwear.
Recently it's rumored that Amazon is acquiring Shoefitr, a Pittsburg based company owned by 3 entrepreneurs from Carnegie Mellon University and this is supposed be the 2nd largest acquisition for Amazon. Shoefitr entrepreneurs Matt Wilkinson, Nick End and Breck Fresen were three college athletes and founded their company in the year 2010. They  began their venture by providing right fit on running shoes and eventually included all types of shoes in their portfolio, that includes brands like Brooks, New Balance, Puma and Toms, among others.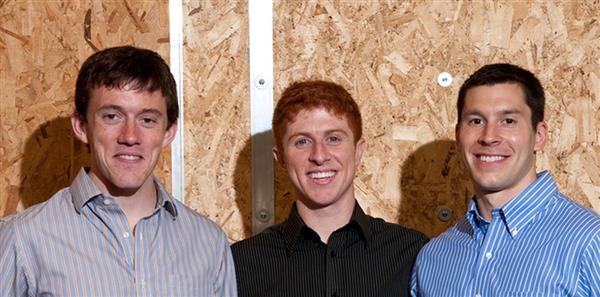 Also, there are rumors that Shoefitr might shift its base from Pittsburg to Seattle, Washington at the Amazon headquarters.
Shoefitr 3D scans the interior of the shoes, then the scanned data will be used to determine the right size of the client and look for its availability from the already available company's large database of shoes and shoe styles. For eg., Size of different shoes are not standardized. So, if you need to buy dress shoes then just provide the data of your current running shoes. Then Shoefitr engine will automatically find the right size and fit for you from its enormous database, regardless of the origin or country where the shoes are made, or the brand or even the pre-existing size.
The two companies are yet to confirm the acquisition news. But if it gets confirmed then this will be the second largest acquisition for Amazon, after it acquired Zappos, an online shoe and clothing retail, for $900 Million in 2009.
3D scanning is one of the mind-blowing applications which is making news inside and outside of the 3D printing world, especially with the rumor-acquisition of Amazon. It is seemingly coming in handy and contributing at shaping dreams of many dreamers, enthusiasts, hobbyists, etc. We think that this technology will ease the designing effort of the users. A booming innovation indeed.