3D Printing Technology has given way to various artists and hobbyists across the globe to showcase models that are difficult to design. Recently an artist revived the age old art of Lithophane, not on porcelain but utilizing our favourite, 3D printing technology. This is a great way of preserving our memories.
About Lithophane:
A molded or etched artwork or design that can be seen once lit up. They have been into existence since the 19th Century when they were hand-made. But recently an enthusiastic art lover (who seems to understand 3D Printing) designed eye-catching, 3D Printed lithophane models.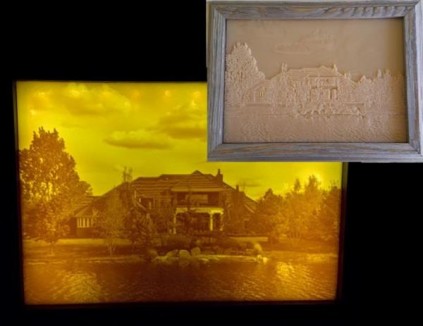 In a 3D Printed lithophane the darker area will have taller layer heights and the area which is supposed to be lighter will feature lower layer heights. The design of the image is shown in gray tones when light is made to pass through the lithophane model.
An Instructables user named, 'sstone137' has recreated beautiful artwork and for anyone who wants to try making it on his own, sstone137 has shared the different stages of creating a 3D Printed lithophane object in his Instructables page. The user emphasizes that for having a good quality lithophane model a good photo is of the utmost importance, then sizing the image to prepare .STL file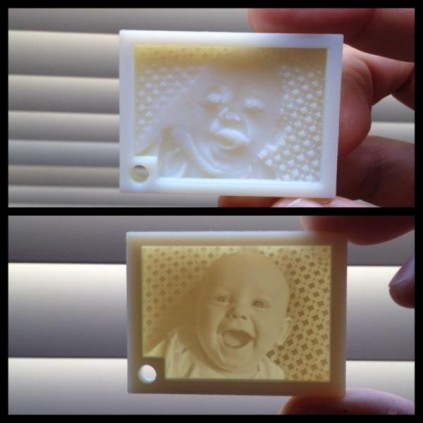 Sstone137 suggests users to keep into consideration the resolution of the chosen picture, including the colour contrast within the image and ultimately the 3D printer that he wishes to use for 3D printing.
Apart from these, he mentions that to create the lithophane model selection of the appropriate software is needed. And the best one he suggests is that of the "Image to Lithophane"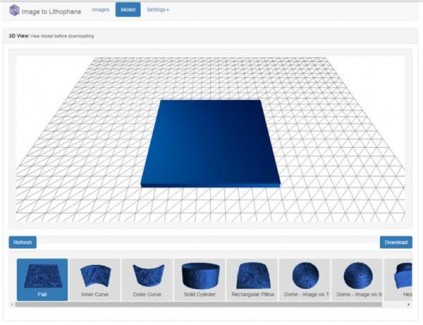 "My hopes are that I will inspire at least one person to give this a shot," the Instructables user said. He also adds, "It really is something that I think is quite incredible, and I still haven't met anyone that doesn't think it is amazing when you flick the power SWITCH on and magically a picture appears!"
Image Courtesy: www.vectric.com , www.Instructables.com