ABSTRACT:
Digital technology since last few years has entered almost every aspect of medical department. There has been huge development in noninvasive imaging equipments. All modalities in radiology practices have become digital and therefore deals with DICOM images. DICOM stands for digital imaging and communication in medicine which makes medical images exchange more easily. DICOM file  is  converted into 3d models. If there is any error found in the 3D model. It is then rectified and converted into .stl file format. Further printed using ABS plastic material. This plays major role in creating a replica of patient specific bone data. This technique helps the surgeons to perform mock surgery and has been proven to speed up the procedure by reducing the surgery time.
KEYWORDS: DICOM, Medical Imaging.
INTRODUCTION:
DICOM is a file format which is used for medical imaging. All medical imaging system like X-Rays, ultrasounds, CT (computer Tomography) and MRI (magnetic resonance Imaging) support DICOM.  The vast majority of digital medical imaging systems of all major vendors (including diagnostic centers, medical printers etc.)  DICOM has been widely accepted and adopted by medical institutions. DICOM files have several unique features.
CONVERTING DICOM TO STL:
Data is created during scans, such as (MRI, CT, and CBCT).The software converts the information into a digital file such as STL.  The area of interest is isolated and enhanced as required. Different parts are separated according to the bone density With the information an existing objects can be replicated. STL models are the natal format for 3D printings they are a triangulated 3D mesh which all 3D printers software use.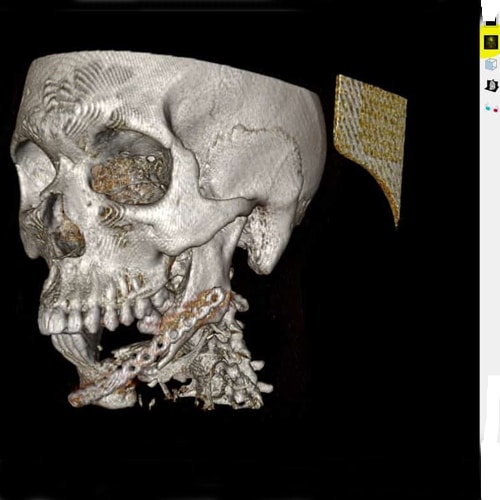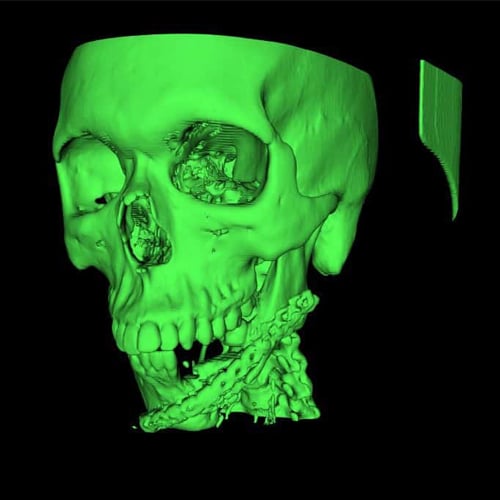 CLEANING UP AND PREPARING STL FOR 3D PRINTING:
Once the STL file is ready it needs to be cleaned up. The cleanup process removes noise, extraneous data (unwanted data) and closes holes in the mesh. To 3Dprint a DICOM file requires mesh mixer. This involves removing unwanted data and the mesh is ready to print.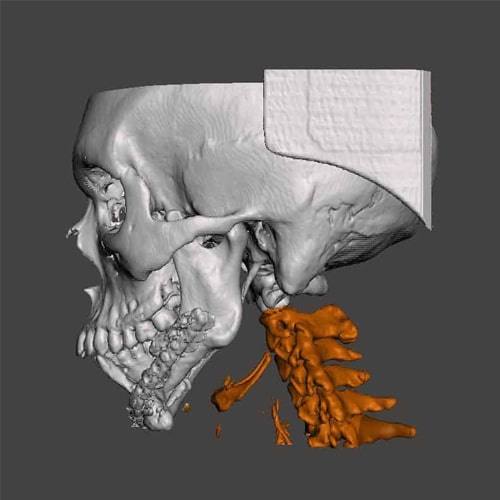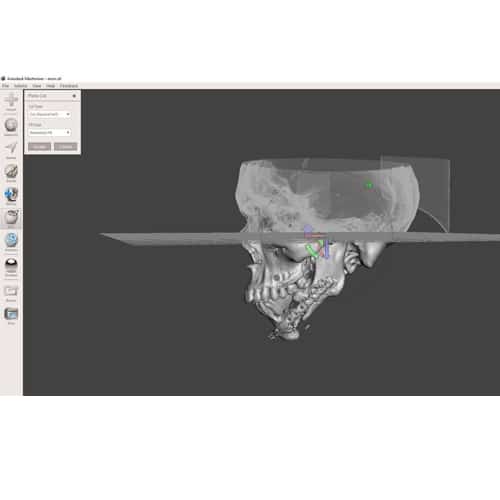 3D PRINTING TO STL MODELS:
The 3D printed model give exceptional details and accuracy and plays a major role in surgery models .this surgery models are important for treatment planning because these help the surgeon to visualize form the pre- and post-operative positions.
Example: orthoganatic surgery realignment of the jaws or dental implants.
How are these 3D printed models useful for pre-operative planning?
3D printing in surgery used to enhance the treatment planning process. 3D printing creates pre-operative models for the entire body like drilling (determines depth and width of bone), removing excess material, determines the location, angle of the implant prior to the surgery. Surgical copy or duplicate model is performed using the dental models to create the desired post-operative position, thus saving time during the procedure.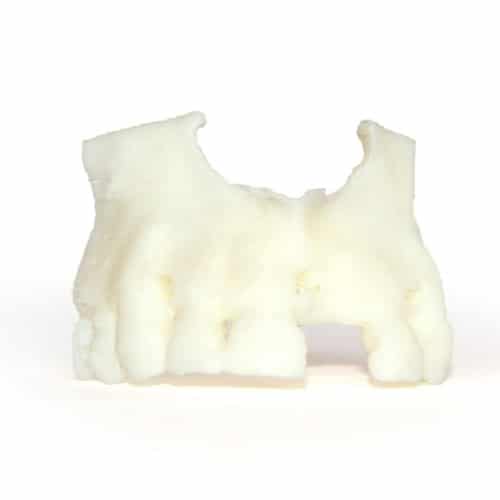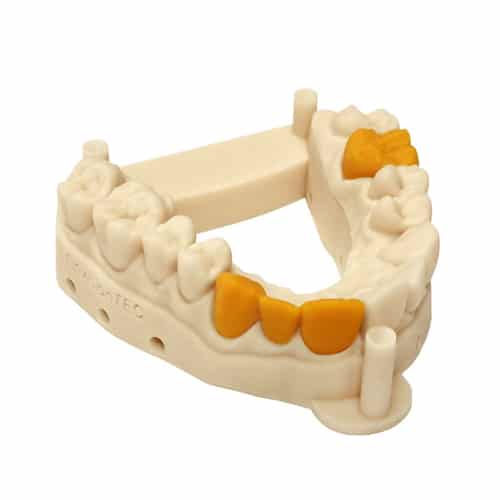 ADVANTAGES of 3D printing:
Improved predictability out surgical outcomes.
The ability to review surgical steps and plan essential pre-and post-operative steps.
Reduce surgical operative time.
Accurate, patient-specific models.
AUTHORS: 
ASHWINI VALLURI
PRANIT RAUT