3D Printing process starts with 3d designs, which can be either available from different online repositaries or can be created using 3d CAD softwares. For creation of basic shapes and designs, you do not need to be an expert in CAd design. In fact, a lot of free softwares and corresponding online tutorials can get you started with CAD design till certain level. You need not be an expert for creating basic designs for initial prototyping.
We are trying to a list of good softwares which are intuitive, free and can let you create decent output for 3D printing. Of course, for any complex designs or specific requirements, our in-house team can always help you.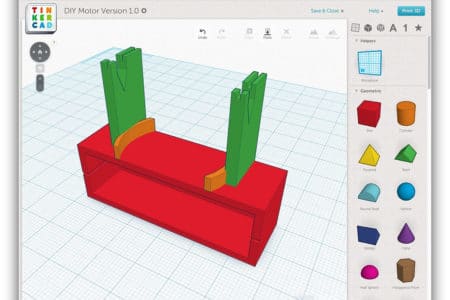 TinkerCad is a browser-based 3D design and modeling software that you can access through your browser. The best thing about Tinkercad is that it does not require any kind of previous experience, but you can just go and start designing by selecting pre-designed objects. They can then be modified by changing the positions, dimensions and can be finally combined together in to a single shape to be downloaded as a 3D Printable STL file.
Formats: STL, obj
Price: Free
OS: All (web application)
Website: www(dot)openscad(dot)org
OPENSCAD is a free 3D CAD software for creating solid CAD objects for programming enthusiasts. It is not an interactive modeler, but rather a 3D compiler based on a textual description language.It relies more on what you defined in the parameters through the script files, than on the interacrtive modeling, and hence is more appealing for engineers and die hard modeling enthusiasts, who relish in seeing in their code come to life in the 3D printer.
Formats: dxf, off, STL
Price: Free
OS: Windows, Mac, and Linux
Website: www(dot)openscad(dot)org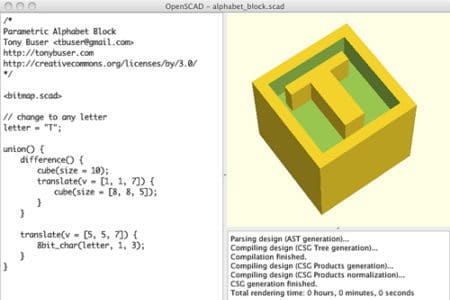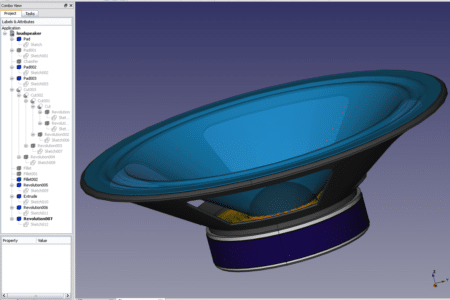 FREECAD is an open source software primarily aimed used by engineers and architects, due to its parametric modeling capabilities.  because it's features are adapted to mechanical engineering. In terms of capability, it is on par with other popular CAD programs due to its capability in creating real 3D solids, support for meshes, 2D drafting, right hand coordinate system plus many more features. It allows plugins and is extremely modular.
Formats: STEP, IGES, STL, SVG, DXF, OBJ, IFC, DAE, OFF and Fcstd
Price: Free
OS: Windows, Mac, and Linux
Website: www(dot)freecadweb(dot)org
Meshmixer is one of the best softwares, designed to prepare meshes for 3D printing though modeling, sculpting and other functions. Meshmixer's features include great tools for 3D printing like inspecting, cleaning and healing for 3D file for 3D printing. It's repair capabilities like hollowing, scaling, and mesh simplification making it invaluable for 3D printing. Coming from the autodesk stable, it can seamlessly integrate with other autodesk tools.
Formats: amf, mix, obj, off, STL
Price: Free
OS: Windows, Mac, and Linux
Website: www(dot)meshmixer(dot)com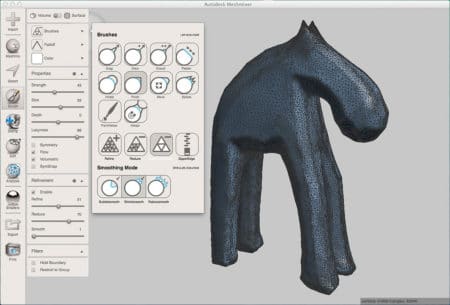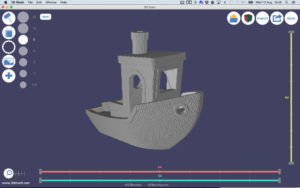 3D Slash, a unique software, is centered around the cuboid, a solid block that can be subdivided into smaller blocks of identical size exactly similar to the concept of Minecraft. This feature makes it very easy and intuitive to almost every one including kids who are already familiar to using blocks. Amazing designs can be created  even by beginners with simple practice, that too in a playful fashion.
Formats: STL, obj
Price: Free
OS: Windows, Mac, Linux, Raspberry Pi or Browser
Website: www(dot)3dslash(dot)net
Blender is a full blown professional open-source and free CAD software for creating animated films, visual effects, art, interactive applications, video games – and 3D printed models. Although Blender is free, it is by no means easy to master. Blender's capabilities are comparable to to commercial options like Mudbox or ZBrush, withmany tools and modifiers that ease the creation of meshes intended for 3D printing – including a solution to repair meshes.
Formats: 3ds, dae, fbx, dxf, obj, x, lwo, svg, ply, stl, vrml, vrml97, x3d
Price: Free
OS: Windows, Mac, and Linux
Website: www(dot)blender(dot)org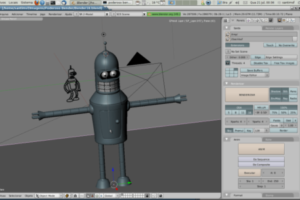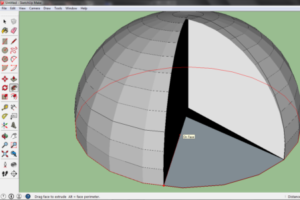 Sketchup Make is one of the most popular CAD softwares used mostly for architectural purposes and sometimes for other niches in the 3D design market. It has a very neat and tidy interface, enabling even first time users to create designs within the first couple of hours. Apart from its ability to handle professional requirements, it also has a massive design repositary called 3D warehouse, which will help the users to use preexisting objects to build upon.
Formats: OBJ, 3DS, DWG, DXF, DAE, FBX, KMZ, WRL, XSI
Price: Free
OS: Windows, Mac
Website: www(dot)sketchup(dot)com
Sculptris is a free 3D sculpting program by the same developers as ZBrush. It has similar, though fewer features than ZBrush. Even beginners can grasp the basic techniques of Sculptris quickly, and produce printable models.
Eventhough it is a free downloadable software, sculptris offers great set of intuitive tools and options. Sculptris can be summarized as a great entry level tool fro getting into 3d sculpting. After this, the users can migrate to commercial softwares like zbrush or mudbox for advanced projects.
Formats: obj, goz
Price: Free
OS: Windows, Mac
Website: www(dot)pixologic(dot)com(slash)sculptris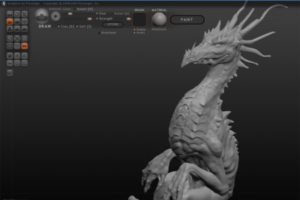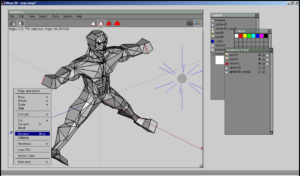 Wings 3D is an easy to use, intuitive CAD software aimed at beginners. With a blend of simple functions like scaling, extrusion etc and advanced features like shearing, planar operations etc, wings3d is exactly right for beginners who don't want to get overwhelmed, and yet get a thorough foundation in 3D modeling. It's strength lies in its advanced sub division. The software has a unique feature called AutoUV facility, that allows you to export an unfolded image of your model's surface for painting and texturing.
Formats: dxf, off, STL
Price: Free
OS: Windows, Mac, and Linux
Website: www(dot)wings3d(dot)com
K-3D is a CAD program with an artistic approach, both adapted to 3D modeling and animation. the software is very modular and allow upgrading to include complex features in the design, by simply adding new set of plugins like vizsualization, pipleline architecture etc. It has a good set of interactive tutorials, enough to make one get started fully in to design
Formats: Wavefront OBJ, GTS
Price: Free
OS: Windows, Mac, and Linux
Website: www(dot)k-3d(dot)org