Introduction:
Exhalation valves are a critical component of industrial respirators. They are designed to permit minimal inward leakage of air contaminants during inhalation and provide low resistance during exhalation. Under normal conditions, penetration of aerosol through exhalation valves is minimal.
Design
The design of the exhalation valve of face mask is made with reference to open-source sample images and videos. think3d has been 3d printing the exhalation valves using its selective laser sintering technology and is printed from biocompatible nylon material.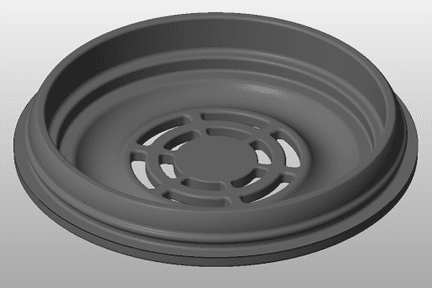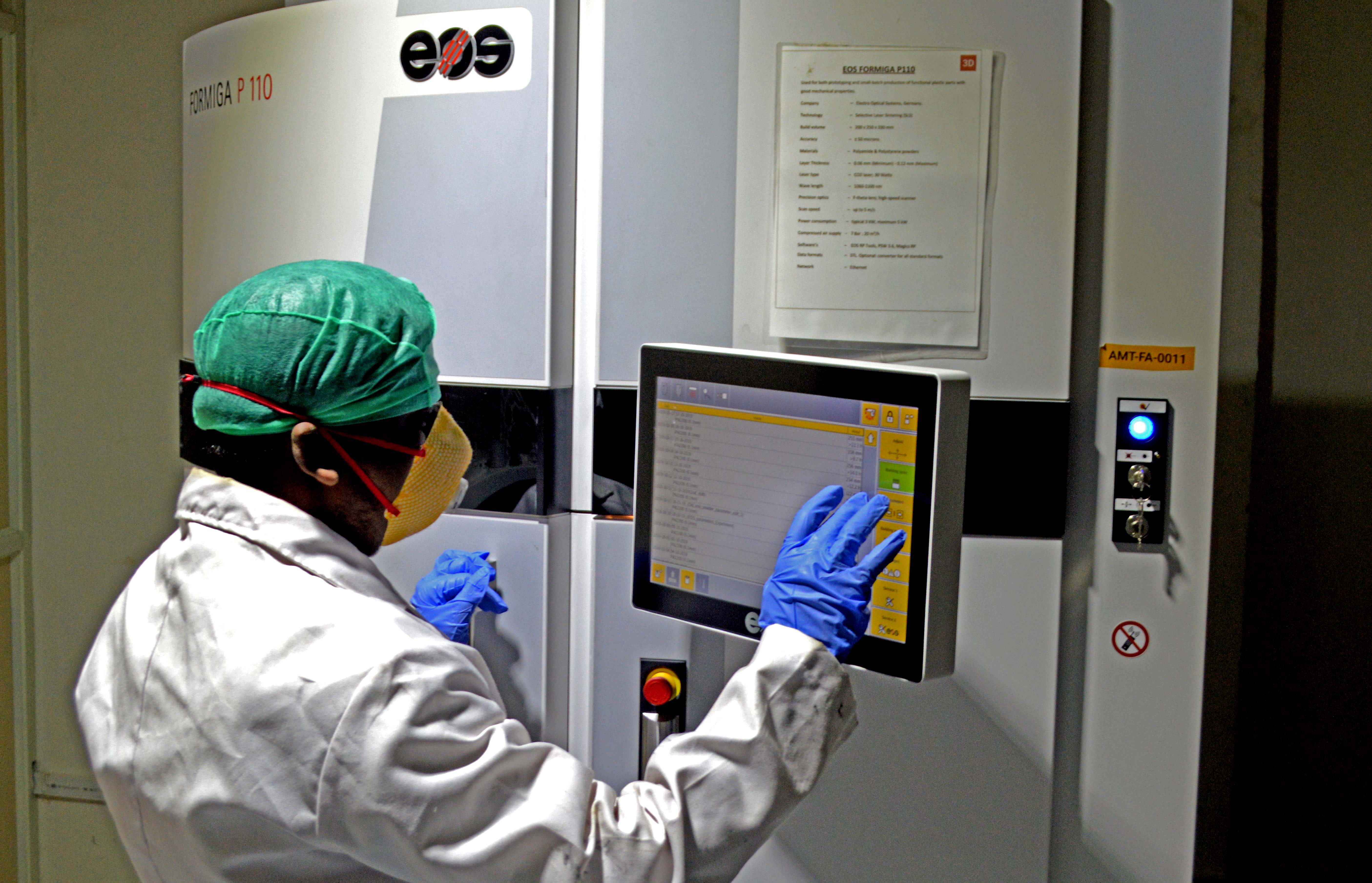 Machine used for manufacturing
Manufacturing
It is important to understand that the manufacturing process is a slight bit more complicated, even though breathing valves are mostly made up of plastic but here at think3D facility, we are manufacturing these 3D printed exhalation valves using selective laser sintering technology. A small piece of silicone is cut according to the diameter of the valve and has to be attached to the mask. Finally, it is attached to the mask and can be used for personal protective equipment.
Usage
A quality respirator with many layers of filtering fabric which makes it not easy to breathe out the waste air, then this valve will help you. When you breathe in, the silicon part will block the holes, making you only breathe the outside air through the mask filtering layers.And when you want to breathe the waste air out, the silicon part will open the hole, making it much easier to breathe out. These exhalation valves on the face masks are much convenient for the users.
If you wish to buy these exhalation valves, feel free to contact us at +91 8106484999 | +91 8101986299