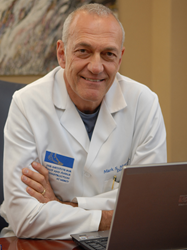 Dr. Mark Myerson who is currently working as a surgeon at the Mercy Medical Center in Baltimore, Masryland , is pioneer of a technology where in he is using 3D  printing for a new kind of ankle surgery. He is using 3D printing to create cobalt and chrome talus replacements.Talus is the large bone in the ankle, which articulates with the tibia of the leg and the calcaneus and navicular bone of the foot. Patients have experienced up to 75% regain in the normal ankle function after the treatment.
This bone is an unusual but vital part of the human skeleton: no muscles are attached to it, but it enables the foot to move in all directions. generally fracture of this bone is due to falls and collisions and if severe it leads to Avascular Necrosis (AVN) which in normal tongue can be called as the death of the bone. "Over time the bone will crumble and collapse, like a squashed orange.You're left with a flattened, painful and arthritic ankle." Myerson explained.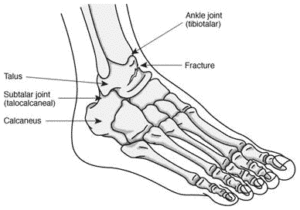 He was quick to spot the technology's potential to assist his patients, many of whom are suffering from AVN of the talus. First of its kind procedure involves imaging the patient's unaffected, healthy ankle with a CAT scan, before flipping the image to resemble a healthy version of the other, AVN-affected ankle. 3D modeling software is used to generate a 3D model of a new, healthy talus, which is then 3D printed in cobalt and chrome with machinery provided by 4Web Medical. Several plastic prototypes are tested to determine the correct size for the patient, after which the metal talus is implanted.
The results of the 3D printed Talus prostheses have been stupendous. Myerson believes that this new technique provides a far better patient experience than fusion of the heel and leg. "If you have a fusion, there is no movement," Myerson said. "The talus replacement allows for the movement of both the ankle and subtalar joints which make moving the foot up and down and side to side possible.""I've been practicing orthopedic surgery of the foot and ankle for 32 years and it is rare that something like this comes along that help patients in this way," Myerson said.Mercy Medical Center is a 142-year-old, university-affiliated medical facility named one of the top 100 hospitals in the U.S. by Thomson-Reuters. We at think3D are  hugely optimistic that the new technique could help patients to recover from talus injuries better than ever before.