3D printing is a revolutionary technology but for that technology to enter mainstream, innovations are required in the entire ecosystem. The innovations are happening at a rapid pace and also those innovations are happening in parallel. Autodesk has been the forerunner in the 3D printing innovation. With the launch of TinkerPlay App, they have taken forward the momentum.
3D Printing can be broadly divided into 4 categories – 3D Modeling, Slicing, 3D Printing, Post Processing. Currently, 3D modeling softwares available in the market are not so easy to use ones. It requires months of training to use such softwares to build 3D models. Taking this into view, Autodesk has launched TinkerPlay app to make 3D modeling a child's play.
The Tinkerplay app is based on the popular Modio app, which Autodesk previously acquired, and will join the Tinkercad family of products. The Tinkerplay app allows users to design and customize characters and creatures digitally with the option to 3D print afterwards. With this launch, new parts, features and functionality have been added to make the world of 3D design simple, fun and engaging.
"Creators, designers and makers from ages five to ninety, have blown us away with their passion for 3D modeling and 3D printing," said Samir Hanna, vice president and general manager, Autodesk Consumer and 3D Printing. "With Tinkerplay, we're providing another great tool designed for kids of all ages who want to play, create and tinker."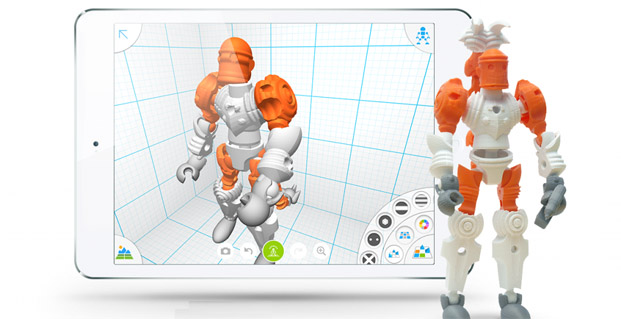 Tinkerplay app has a very simple to use interface and lets users quickly get started by dragging and dropping interchangeable parts to make custom creations. The parts are optimized for 3D printing as fully poseable characters and creatures, and are designed to not require rafting or support material to print. The print function within the app shows the layout of parts for 3D printing and provides an easy way to export print files to a variety of 3D printers.
Tinkerplay is launched simultaneously on various mobile platforms including iOS, Android, Windows. The app can be downloaded for free from the App Store, Google Play or the Windows Store.
About Autodesk
Autodesk helps people imagine, design and create a better world. Everyone—from design professionals, engineers and architects to digital artists, students and hobbyists—uses Autodesk software to unlock their creativity and solve important challenges. For more information visit www.autodesk.com or follow @autodesk.