Today 3D Printing Technology has proven to be one of the most effective mediums for many young talents to create brilliant out-of-the-world designs. Thinking out-of-the-box is a norm in today's competitive world and designers have turned towards 3D printing technology to splurge the fashion market with highly creative and aesthetic designs, by combining both creativity and technology.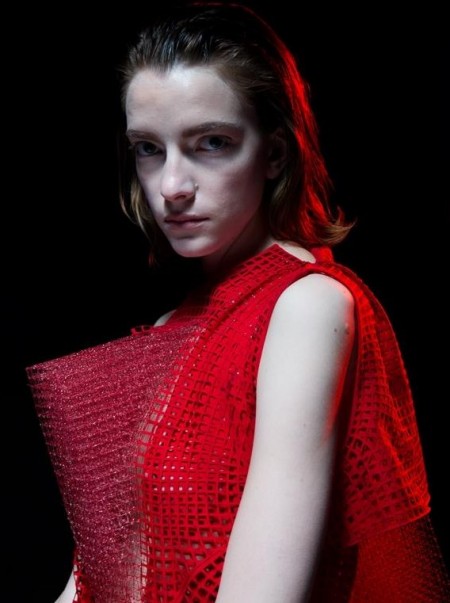 Inspired by the current trend Central St. Martins College of Art and Design graduate, Jim Chen-Hsiang Hu, has taken fashion designing to another level. In his recent collections of red cross designs he introduced 3D weaving technique and given 3D effect to his designs.
As a part of the design, 3D linen structures were woven using 3D weaving technique and to be in-sync with the 3D structures, Jim created 2D grid patterns at the base of the dresses, by using laser cutters.
"The 3D woven technique – which I named Xi (系) – was developed through the searching of a proper vocabulary that tells the story," explains Hu. "I was thinking that a single thread or fibre could be understood as the most fundamental part of a garment."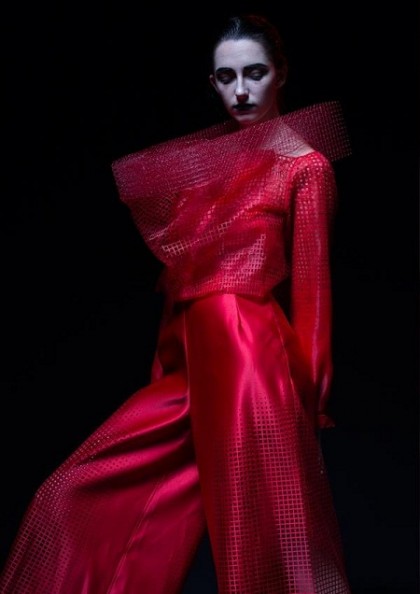 Of late designers have been immensely inspired from the 3-dimensional look that has given an aesthetic angle to their designs. And this new trend has created immense upsurge in the fashion world currently.
Hence it is pretty obvious that 3D Printing Technology has immense potential in the coming years. This has given sheer freedom to the designer community to express their imagination in every way they want to, without having to experience much manufacturing constraints.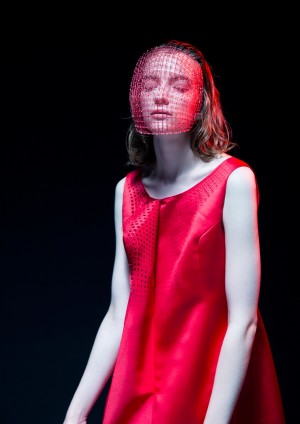 Recently, top woman apparel brand Victoria's Secret created creative props to be displayed by their models in the runway and this was one of the turning points for 3D printing technology in the fashion world.
Another designer student who used 3D printing technology as a part of her project completion was Danit Peleg, and to read her article in details click here.