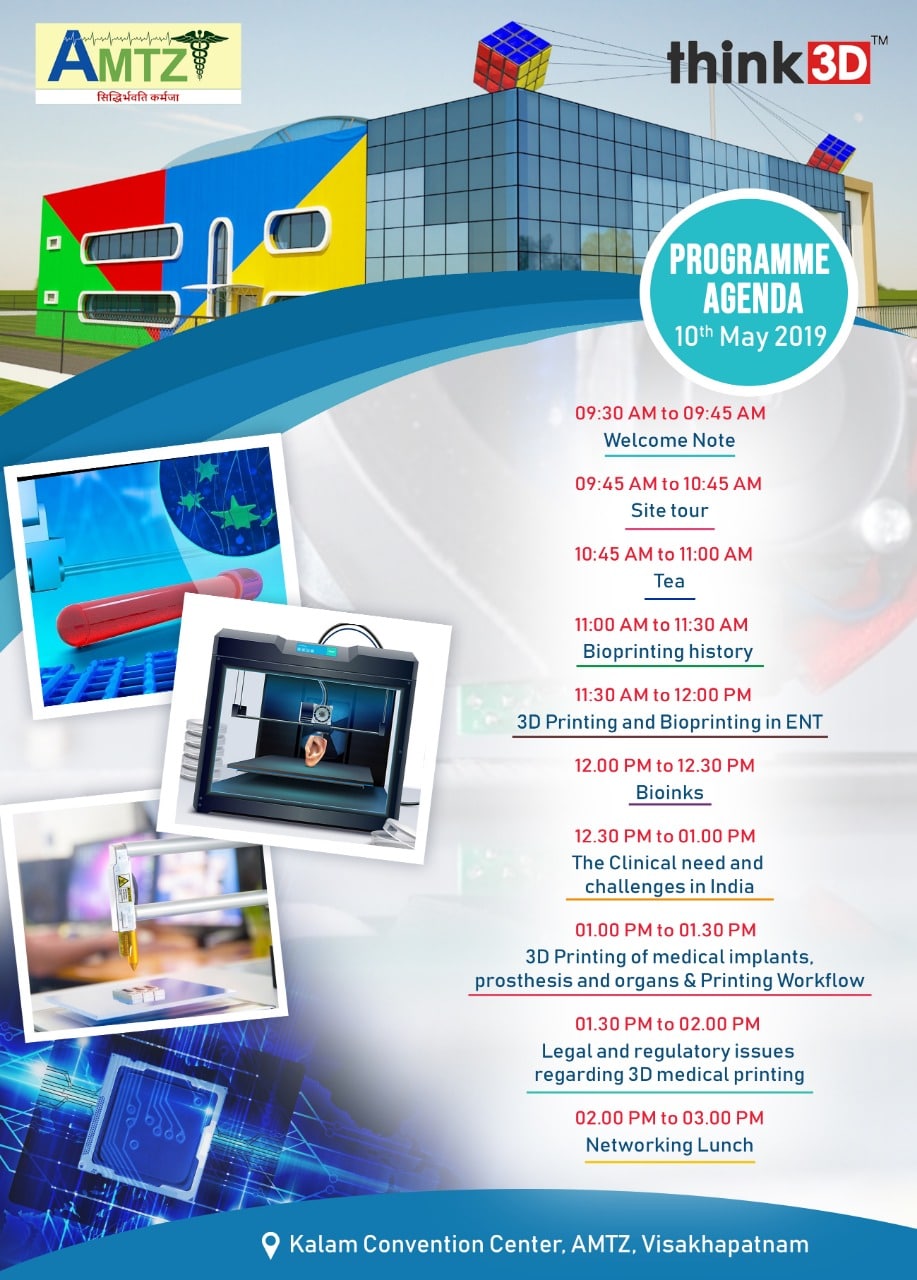 This workshop has already completed. Please check our latest workshops here.
AMTZ (AP MedTech Zone), India's first dedicated medical device manufacturing park & think3D are jointly conducting a full day workshop on 3D BioPrinting on 10th May 2019. Reputed faculty from University of Sydney, University Of Wollongong, Australia & AMTZ shall give a brief overview on various topics like Medical equipment, 3D Printing of medical implants and Bioprinting in ENT etc.
This is a highly recommended event for doctors, tissue engineers, Biomedical engineers to learn more about latest technologies and benefits of 3D BioPrinting. Click on the link  below to see the agenda and register for the workshop.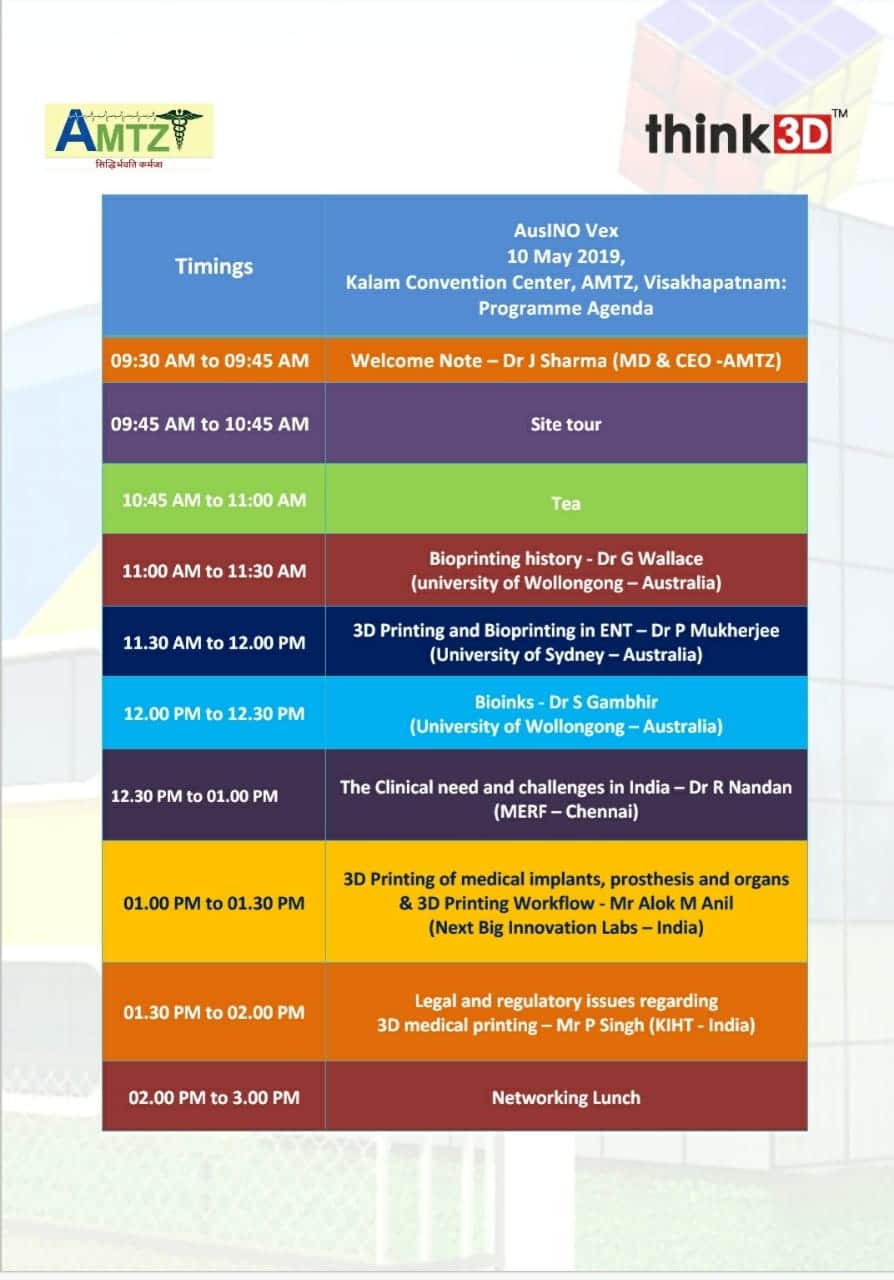 ABOUT THINK3D
think3D has set up India's largest integrated 3D Printing service facility in Vizag, Andhra Pradesh in partnership with Govt. Of India & Govt. Of Andhra Pradesh. To spread awareness on this technology, think3D is conducting a series of workshops/webinars on a regular basis. Please click here to see our workshops/webinar calendar.
ABOUT AMTZ
Andhra Pradesh MedTech Zone Limited (popularly known as AMTZ) is an enterprise under the Government of Andhra Pradesh to promote medical device manufacturing in India. The goal of this progressive initiative is to make Andhra Pradesh an internationally recognized manufacturing hub for medical devices, help in national agenda of import substitution, make Andhra Pradesh leader in medical technology exports, generate employment and contribute to volume generated cost reduction of medical devices for patients. A 270 acre-zone is allocated near Vizag steel plant and is dedicated for medical device manufacturing. Please visit www.amtz.in to learn more