Almost everyday 3D printing technology is making its mark in every industry. Enthusiasts and researchers have used its [innumerable] applications in various fields, such as medical, bio-engineering, fashion, architecture & design, technology and many more. Unsurprisingly, a team of passionate interior designers have been exploring the endless possibilities of this fascinating technology in their area of specialization.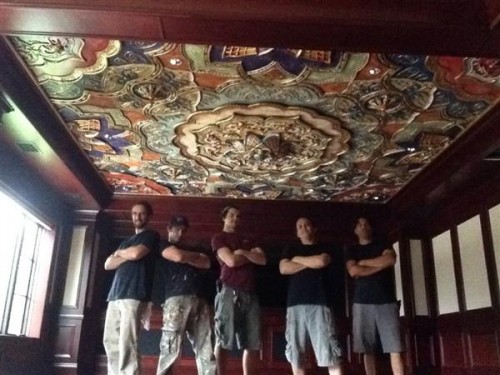 3D printing enthusiast Mark Leonard, and a member of Aztec Scenic Design (an interior design company who serve to high-end customers) was bitten by the 3D printing bug when he first saw a YouTube video and since then he's trying to use this technology for detailing custom ceiling designs.
"I saw my first 3D printer on Youtube by watching the Giant Robot Project," says Leonard.
"After seeing this great but completely crazy project materialize (the use of a 3D printer was paramount in the making of the robot) I was completely hooked and knew 3D printers could be used to make just about anything."
From then onwards, Leonard began to get more knowledge and understanding about the technology, especially when he started using Makerfarm Prusa i3 3D printer, which was helping the whole team to get smaller jobs done, at first. Slowly, with the help of Autodesk Fusion 360 software they were able to create aesthetic ceiling designs. Seeing the designs actually getting manifested through 3D printing was a breath-taking moment for this enthusiastic team.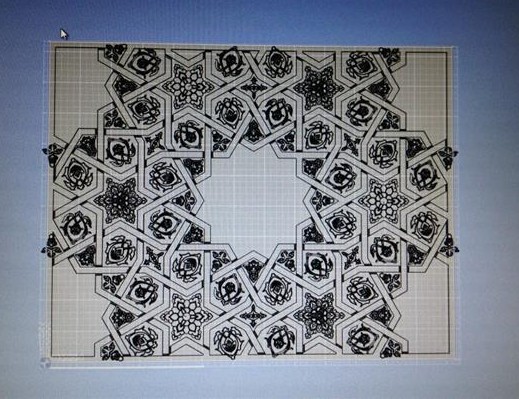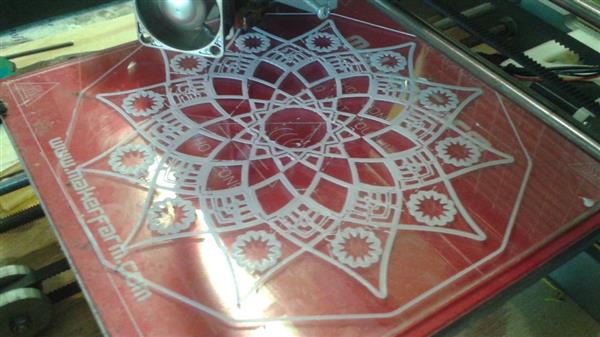 "Once the printer was acquired, I learned how to use it and started making little decorative parts, mainly by modelling and printing moulds," he said.
Designing ceilings and giving them a world-class structure, to say the least, is something Mark thrives on at "every walking moment" as he says – "Those ceilings, for me anyways, were life absorbing. I spent every waking moment working on them and I lost total track of time. I really wanted to push the limits of 3D printing and take it as far as possible until somebody told me to stop."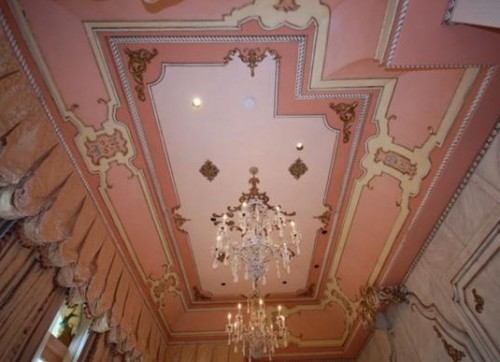 Mark is totally convinced about the possibilities of this technology and believes that this technology can bring unthinkable changes in generations to come – "Size and speed are still very limiting. I could take this so much farther with faster and bigger prints. I also think that a multitude of smaller machines are better than few bigger machines because it is still just one nozzle travelling around. These factors are being improved so rapidly though. With 3D printed concrete homes in the future it is very interesting where 3D printing is going. Just imagine being able to have sculpted walls and ceilings that are just printed as the house is being built. Imagine electronics and different materials and colors being thrown into the mix. 3D printing technology is here to stay for a very long time – way past my lifetime anyways – the future is bright!."
Needless to say various designers and architects around the world, are finding this technology to be very useful and using it to its full potential. This technology has given feathers to their imaginations. We at think3D, know that 3D printing technology can make any form of design, no matter how complex, totally achievable.
Image courtesy: Aztec Scenic Design website