3D printing technology and its applications have been utilized as a solution for several genuine issues, like customized prosthetics by bio-technologists, creating educational tools for the visually impaired, building cheaper eye care solution products and even houses and fashion accessories, to name a few. But recently we have come to know how Japanese monasteries have considered 3D printing technology to make 3D printed replica of ancient relics and sculptures to restore and 'save' the original ones from the hands of the serial thieves and save their ancient heritage.  We have observed how eventually, 3D printing technology is being considered a possible option to replace these invaluable historical relics with cheaper yet sustainable 3D printed models and replicas. And another interesting news on a similar subject have boomed the 3D printing world.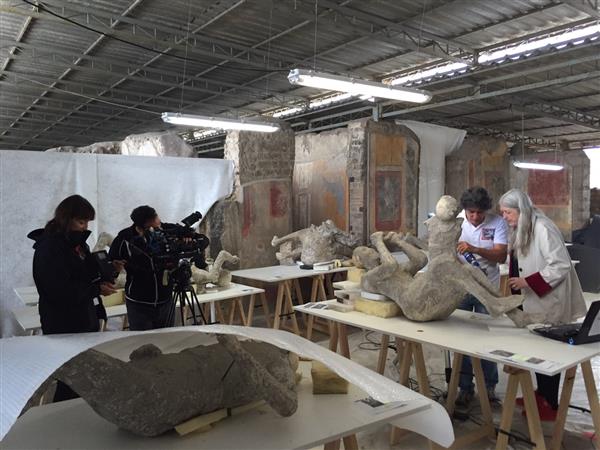 Nearly two thousand years ago, in AD 79 the giant eruption of Mt. Vesuvius took, what is believed, almost all the lives in Pompeii and destroyed houses, building and other properties. Men, women, children and animals lives were buried under the ashes and debris. With time the dead bodies got naturally embodied by these ashes and stone and became as solid as a hard rock. From a distance they might look amazing piece of sculpture but n closer look one can easily figure out that those are the infamous "Pompeii Casts".
WASP, an Italian 3D printing company, in collaboration with Special Superintendence for Cultural Heritage of Pompei, are in a mission to restore the ancient heritage of Pompeii, Italy, using 3D printing technology.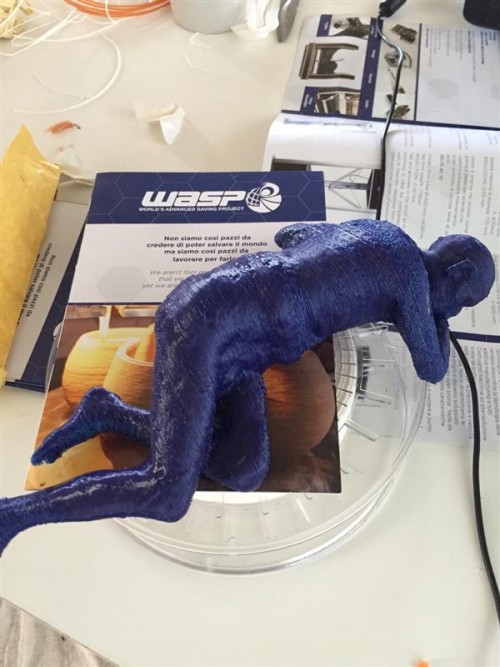 "(The) casts are among the most sought-after relics from those abroad," said Massimo Osanna, who's in-charge of the initiative.
"The problem is that they're too fragile for traveling, which explains the need for the perfectly reproduced 3D printed copies."
The team is working with two Delta 4070 3D printers at the site and using them to make replicas of the casts. These prints are supposed to be sent to different parts of the world once they start receiving the orders. However, the ones who are going to be the first one to get the first look is a group in Canada.
"Pompei is an example of how technology can be useful for cultural heritage," added Massimo Moretti, founder of WASP.
There is not doubt about the fact that 3D printing technology is surely proving to be trustworthy as well as cheap and reliable method that is leading to restoration of ancient artifacts, sculptures and the way we have known how 3D printed houses were being made in China, it is possible that 3D printed life-size monuments are soon going a no big deal.
To know more about applications of 3D printing in restoring ancient relics and sculptures, click here.