The current buzz in the Film & Entertainment world is the release and reviews of the much awaited "Avengers – Age of Ultron" movie, starring Robert Downey Jr., Scarlett Johansson, Chris Hemsworth, Chris Evans and others. While this movie was hitting in the box office globally 3D printing designers were all excited about 3D printing Iron Man's new heavy suit and the villainous Ultron to be a part of cosplay costume projects.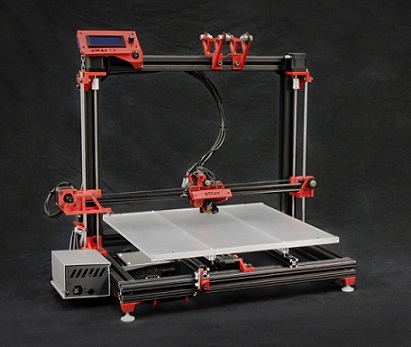 Let's introduce Michael Ruddy, a passionate cosplay artist and an owner of gMax 1.5 XT 3D. He recently 3D printed an Ultron helmet of wearable size for one of his clients.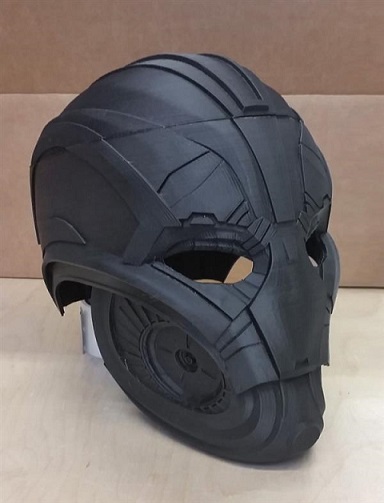 Although Ruddy could have made the entire head of the Ultron at one go using his gMax 3D printer but he chose to divide the making of the mask into four different parts i.e., jaws, main face, top head, and ears will be 3D printed separately. He printed the jaw at 0.15 mm later height and it took him roughly 13 hours to 3D print it, the main face printed at 0.2mm layer height took 30 hours. The ears (printed at 0.15 mm layer height) and the head (0.3 mm) took him around 10 and 30 hours respectively. The head needed supports in the middle while being 3D printed, so it took comparatively much more time than the rest of the parts.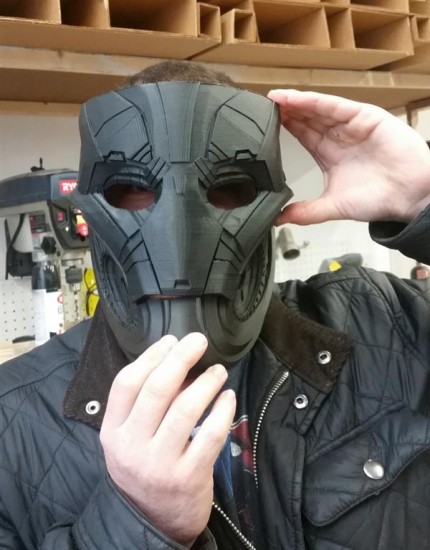 As children we have dreamt and imagined so much about our superheroes and we definitely wanted to own such toys and miniatures. 3D printing is letting every child's imagination come true. What they can imagine they will be able to touch and if they want they can have them customized. And thanks to Michael Ruddy, not just toys, if you want dress up and wear your favourite's superhero's mask you know it is possible. All of it at much affordable cost!!