If technology and music are your favorite past-time hobbies, then you can combine them together and make something useful, like, a radio or walkman or an iPod. 24 year old Finland based engineering student used his talent with the help of additive manufacturing technology and created something marvelous in his PrintrBot 3D Printer.
The PrintrBot Simple 3D printer can become your favourite if you want to give shape to your hobbies. The printer consists of build volume of 4″ x 4″ x 4″.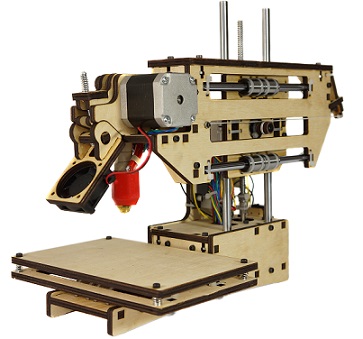 Miska Karvonen, 24 year old engineering student from Oulu, Finland, finds his passion in tinkering with small projects which he displays at the Instructables website. Previously this young student, and also a father of a 3 year old, 3D printed an emulator that brought to life a 90ʻs favourite game 'Mario Bros'. This time Miska tried his hands in creating something different. He 3D printed a 2.8″ touchscreen Internet Radio which can be monitored through your PC, smartphone and any device that has a browser and an internet connection. He used Raspberry Pi PCB board and an Adafruit PiTFT touch screen Along with it he attached a cable cord to connect the PCB and the touch screen. Now that the electronic components are ready, the only thing that is required now is a box that can cover the components. Miska refers to the PrintrBot Makers Kit to 3D print a suitable box to fit the components and he used SketchUp to design the different cases of the box).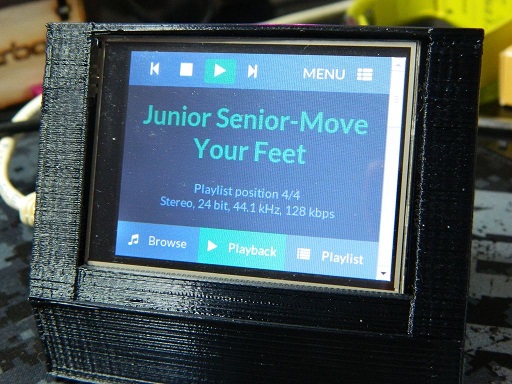 The printing time of the cases is about 2.5 hours, having layer heights of 0.2 mm and the printing speed is 50 mm/s. As operating system Karvonen used Volumio. It is a must to use the Volumio V 1.41Pi for the TFT screen to  work. For audios, do not forget to connect the speakers.
Hobbyists, enthusiasts are using 3D printing technology at full strength to give shape to their imaginations – all they need is passion and zeal to do it. Whatʻs on your mind?! Contact us if you have any 3D printing idea and we will you implement it. Or you can directly post your design at our Print on Demand section of our website.