BioBot 3D bioprinter was first designed by two graduates from the University of Pennsylvania, Ricardo, 25 and Daniel, 22. The two budding entrepreneurs have been involved in designing a 3D printer that will be able to print human tissues and organs that can be used in transplanting.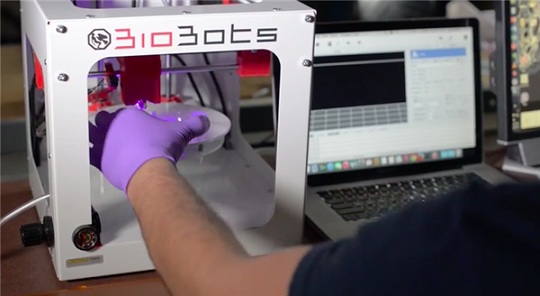 This duo, who calls their startup "the future of regenerative medicine" seems to have impressed the Michigan Tech University (MTU). The Michigan-based institute recently acquired the BioBot 3D bioprinter. MTU researchers intend to create a bio-ink, also called 3D printable human tissue, that can be used to replace damaged nerve tissues.
This 12″ x 12″ bio 3D printer costs around $5000 which is by far one of the cheapest 3D Bio-3D printable machines and weighs much much lesser than them. "There are other tissue-engineering devices, but to really accelerate development they must be smaller, most cost-effective to manufacture, easier to use and more accessible," said Daniel.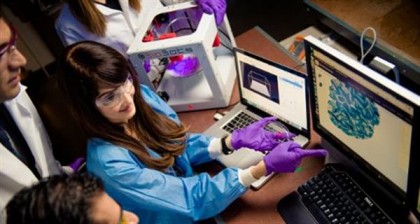 National Science Foundation helped Michigan Tech in funding for the printer that has opened new doors of studying and researching on cellulose nanocrystals as a potential biomaterial filament.
Associate Professor of Michigan Tech University, Reza Shahbazian-Yassar said, "Cellulose nanocrystals with extremely good mechanical properties are highly desirable for bioprinting of scaffolds that can be used for live tissues."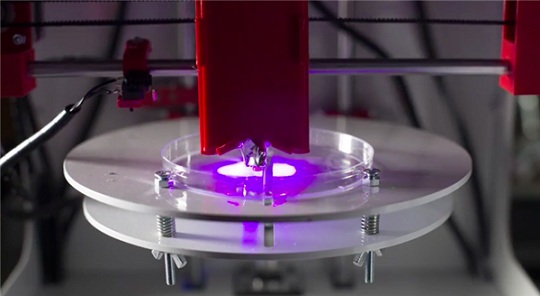 The MTU team, which has been dedicating itself to research on fabricatable regenerative tissue cells (taking the aid of the BioBot 3D printer), includes the best brains from the bioengineering and mechanical engineering  department, making the research team absolutely a perfect fit for nerve cell printing.
"We can pursue nerve regeneration research with a simpler printer set-up," said Shayan Shafiee, a PhD student.
"This is based on fractal geometry, these are similar to our vertebrae—the idea is to let a nerve pass through the holes … it's like other 3D printers, you need a design to work from." Shafiee added.
Biotechnologists and mechanical engineers have been involved in researching on the possibilities of conducting a successful tissue surgery, using the 3D bio-printing technology.
Doctors have even made 3D printed Bio-cement for Bone surgery. Click here to know more.