It is amazing to see how 3D printing technology is permeating into the mainstream. Till recent past, 3D printing has been a technical subject followed by few passionate individuals and covered by niche media. But these days, general public also started taking notice of this technology. By becoming the first movie actor to be immortalized in 3D printing technology, Shah Rukh Khan, a very famous Indian celebrity has taken a lead and set an example for others to follow. Red Chillies VFX, owned by SRK and Autodesk India created a life-size model of SRK as the birthday present for the star.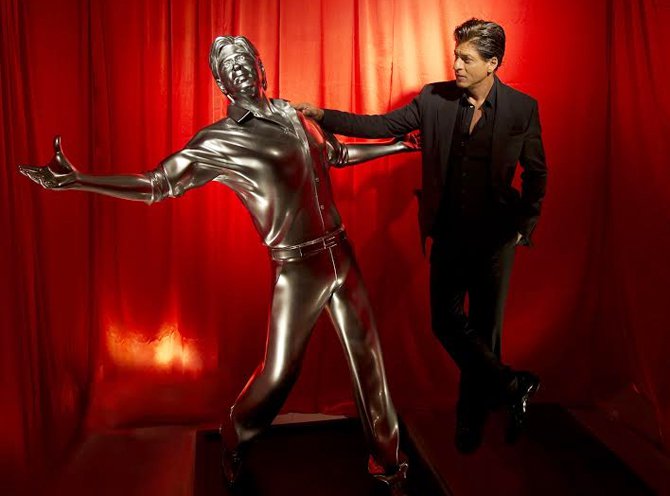 Overwhelmed by seeing his replica, SRK said, "It's the first 3D printed life-size model done by Red Chillies VFX and Autodesk team. It is overwhelming how technology has gone forward. I am grateful to be a part of this amazing technology. This is outstanding and I am dying to show it to my kids. It's a silver and shiny statue of mine in my classic pose. I want to thank Keitan, Harry, Red Chillies VFX team and Autodesk team who have worked on it. It's the figure of work I have done for all these years."'
Praising the model, SRK tweeted, "Even the folds in the shirt and trousers are captured in such detail…and if I may add the dimples too".  In the words of Harry Hingorani, VFX head of Red Chillies, "SRK got completely stunned when he saw this and he didn't say anything for five minutes. He got very emotional towards the end and said he wanted to show it to his children first.".
After seeing the output, SRK got idea to make a museum and print other stars of Bollywood.We hope this idea materializes and very soon we have our own Madame Tussauds™ with much wider collection of celebrity models.