Since the past decade there has been a surge of interest to promote and spread awareness on renewable energies. Now 3D Printing technology is all set to take its space to contribute distinctly in the making of solar cells. This technique is possible by printing solar cells through industrial 3D printers and some perovskite materials. This new technique of making 3D printer solar cells has the potential to disrupt the use of silicon-based panels, those are produced in wafers.
The printed solar cells are estimated to be value-for-money and flexible enough to be transported easily. These cells are manufactured for its uses in the rural communities because manufacturing it is now possible without using expensive materials, like that of the silicon-based panels. Scott Watkins, Director Overseas, at Kyung-In Synthetic Corporation said, "I've witnessed first-hand how the technology has enabled urban poor communities in India to access off-grid electricity." He adds, "Its success is due to its cost effectiveness and simplicity. A 10×10 cm solar cell film is enough to generate as much as 10-50 watts per square meter."
The new technology, which is capable of producing printed solar cells that are both flexible and inexpensive to transport, is better for manufactured cells for rural communities because it doesn't require the need for large quantities of silicon-based panels which are produced in wafers and require large amounts of sunlight to be efficient.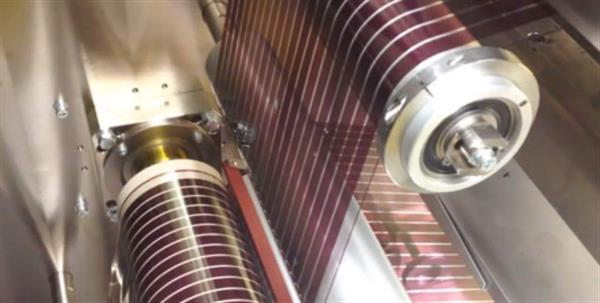 Unfortunately, the printed cells needs are prone to be moist and Kyung-In Synthetic is working on this issue to find a suitable solution, like making different types of protective coatings that will help the cells to be more sustainable.