If you are among the first responders, like a police personnel, then in times of crisis you might have wished that you have a gadget or device that can tell you what's inside a raided building. Technology has always been trying to understand and meet our needs. MIT alumnus Francisco Aguilar and also the founder of Boston-based start-up "Bounce Imaging" has been working on this concept for the past three years and after series of research, experimentals tests and using 3D printing technology he was to bring forth "The Explorer", a 360-degree tactical camera ball with in-built LED lights, a WiFi hotspot and a software that is capable of managing the clarity of the image. The thick rubber outer covering is supposed to give more durability to the device.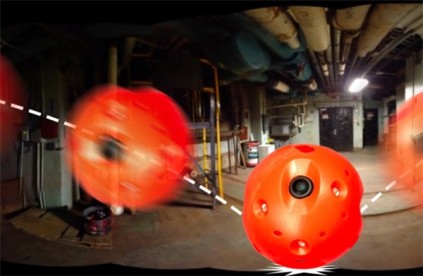 The Explorer can be bounced within a house or a room and through in-built WiFi connection the softball-sized device takes image or video footage of the occurrences inside and sends it to the connected smartphone device to give a report to the user.
If you try to imagine the connect the dots then you will be able to understand The Explorer was designed and built keeping in mind the needs of any first responder.
"We had loaded the system up with all sorts of options and buttons and nifty things — but really, they just wanted a picture," said Aguilar in a MIT News.
https://www.youtube.com/watch?v=hxd1HN0qYUA
We never doubted what 3D printing technology is capable, but now with the introduction of The Explorer, it is proved that 3D printing technology can be used to build objects that requires high durability.