There's no doubt about the [countless] attributes of 3D printing technology that has been the key ingredient to shape the manufacturing system, global economy and also our personal lives. But 3D scanning technology has proved to be equally fascinating. But so far we have seen 3D scanning technology has widely been used to get your 3D selfie done. Recently, a team of researchers at the Isreal Antiquities Authority, the University of Kentucky and Merkel Technologies Ltd. have been using 3D scanning to digitally restore a thousand year old jewish Torah scroll that got burnt completely in a synagogue that was located on the western shore of the Dead Sea.
The scroll, which was first discovered in 1970 by a group of archaeologists in Ein Gedi, was found on the shores of the Dead Sea after 45 years. "The deciphering of the scroll, which was a puzzle for us for 45 years, is very exciting", said Dr. Sefi Porath.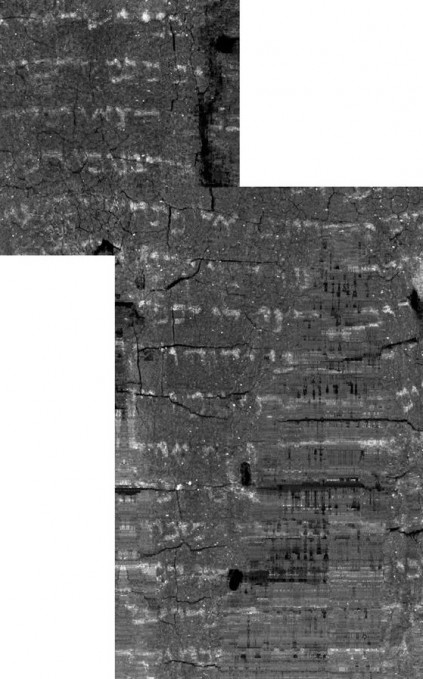 "Ein Gedi was a Jewish village in the Byzantine period (fourth–seventh century CE) and had a synagogue with an exquisite mosaic floor and a Holy Ark. The settlement was completely burnt to the ground, and none of its inhabitants ever returned to reside there again, or to pick through the ruins in order to salvage valuable property…We have no information regarding the cause of the fire, but speculation about the destruction ranges from Bedouin raiders from the region east of the Dead Sea to conflicts with the Byzantine government," said Porath. With the recent advent of 3D scanning and digital imaging software, deciphering the content of the Torah scroll was made possible.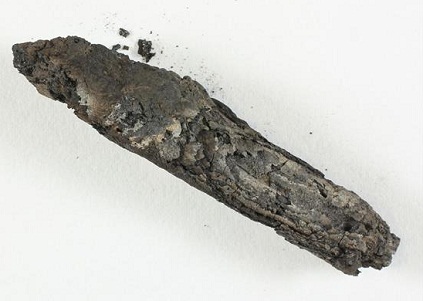 "Dealing with the Dead Sea Scrolls on a daily basis is really a privilege," said Pnina Shor, curator and director of the IAA's Dead Se Scrolls Projects.
Since the announcement of the Dead Sea project we are more sure of the potential utility of 3D scanning technology. With the announcement of the Dead Sea Project, utility of 3D scanning is just the beginning.
Image: IAA