3D printing which is making its mark in every industry has also entered Hollywood production industry. The critically acclaimed stop motion film Anomalisa by Charlie Kaufman, Duke Johnson and stop-motion studio Starburns Industries, has extensively used 3D printing technology to 3D print 1,261 faces for the vast collection of around 150 puppets.
"We used 3D printing for a very specific purpose with the realism that they wanted in the faces, and the textures and the differences in color would not have been possible by hand-painting. And they decided early on not to sand the faces and that's a difference. And that's why they have that nice texture on them and I find that aesthetically brilliant and it also saved us a lot of time", said Caroline Kastelic, the puppet supervisor.
The story of this dramatic film revolves around Michael, a middle aged customer service expert who has no inspiration in life until he finds a special connection with Lisa on a business trip. The Oscar contended animated movie is the most human story to come out of hollywood recently though it has been filmed entirely using puppets. The Museum of the Moving Image is currently presenting "The World of Anomalisa," open to visitors until March 27, 2016.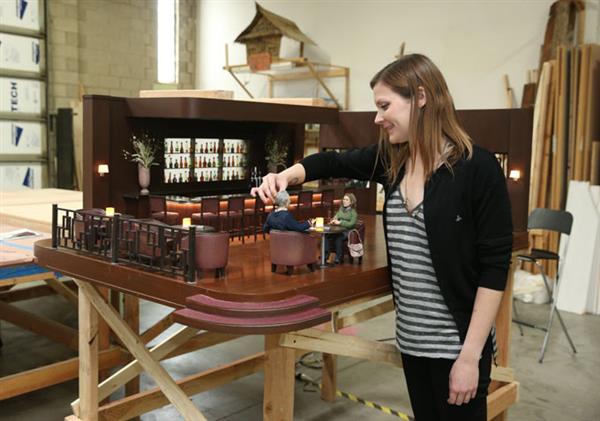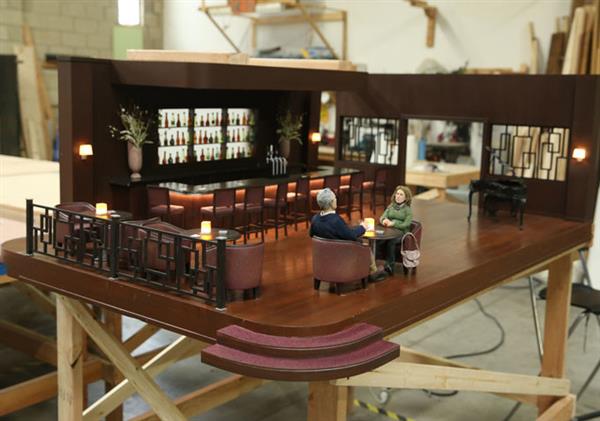 The entire process of the creation of the puppets involved lot of testing to get the best outcome. The bodies were hand sculpted and the photos of these were uploaded to Zbrush and magic for designing the sculpt and then 3D printed. These 3D printed models were then sanded, out of which molds were made and were casted in silicone, all hand-seamed and then painted after that.
"We had about 20 Michaels at any one time and 10 Lisas or so. But we had a lot of different bodies: Michael in his suit, Michael in his blazer, with his blazer coat off. Lisa in different costumes. And nude bodies. We made tons of bodies, though, because they break and you have to replace them all the time. Tons of arms, tons of eyes," Caroline says.
The most challenging task for the design team was to get the right expression out of the eyes to get the best look. "The eyes were quite a process. They were hand-painted by an artist throughout production, but for about two solid weeks, he could do two pairs a day. We got 3D-printed resin cores, and then we cast the white part out of round, squishy Urethane and the hard core would be put into that. There were hundreds of eyes because they could get scratched when the animators used a pokey tool and hit the iris or the pupil by mistake. There's an enamel over it to create the right finishing and have a nice shine on there".
This beautiful Oscar contender movie with strong story line has already grabbed lots of attention and is scheduled for release on 30 December 2015.