As technology keeps advancing, we as species keep adapting to the developments and changes. In the current century a smartphone, tablet, laptop, phablet have become an integral part of our daily lifestyle. And if you notice, since the announcement of iPhone back in January 2007, smartphone business have grown remarkably.
Recently a team of technology innovators are campaigning for a very interesting project at the Kickstarter website – like, using your smartphone devices as a flying drone! Aspirants have tried creating such technology before also, but this one is a little different and more efficient.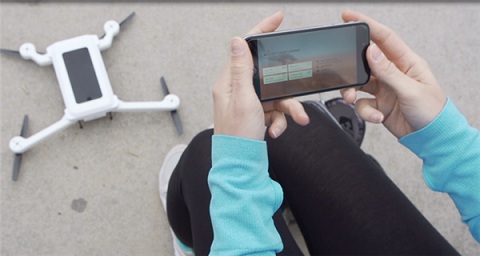 Idaho-based, xCraft is a startup that specializes in drones and they came up with this innovative idea of making a 'PhoneDrone'!! The concept of the phone drone is that, you can attach your smartphone within a 3D printed drone and make it fly with you when you're probably jogging in the park. The PhoneDrone is basically like an exoskeleton which has space for your phone to be attached. There's a free app which you need to install in your smartphone which is going to be your drone-controller and another one you need to install inside the phone which you are going to place within the drone.
You can use the PhoneDrone for various purposes like watching over a property, following you while you are jogging, recording live your favourite game, acting as a home monitoring robot, or even taking selfies, at whichever height you please… Application can be many more.
The PhoneDrone features a 'how high to fly' and 'where to go' options. With these two features and with careful controlling of the machine you may be able to save your smartphone from crashing against your roof. And if the smartphone's battery's about to die then it has the feature to return to return to the owner…
If you are already finding it interesting then you can try 3D printing it on your own as the two co-founders, JD Claridge and Charles Manning, and also the creators of PhoneDrone, are providing its users with a remarkably cheaper DIY kit that includes all the 3D printing files necessary to create a PhoneDrone for yourself. The Kit consists of the motherboard, Electronic Speed controllers, four motors, hardware and the 3D model files. If you don't wanna 3D print it then the xCraft team has a ready-to-assemble, pre-manufactured kit. You can simply assemble it, and then it becomes ready-to-use!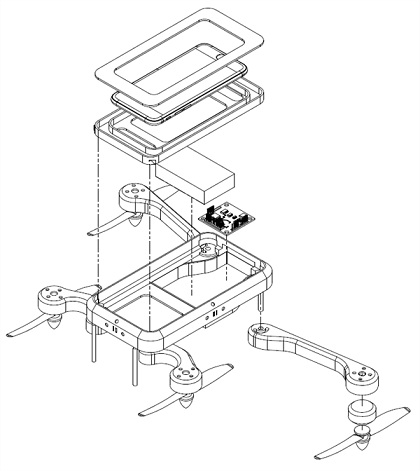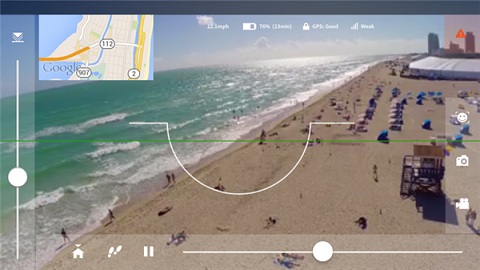 The concept is definitely an impressive one, because so far they've already managed to raise a-third of their $250,000 goal at Kickstarter. They're hoping to reach the target by the end of this month, which is the when their campaign gets over.
"We have a proven design and we want to do a large-scale production run – working with Kickstarter to gauge how many units will be produced," said the xCraft team, "We feel confident that we will hit our minimum – we simply wonder how many we will punch out in this first production run."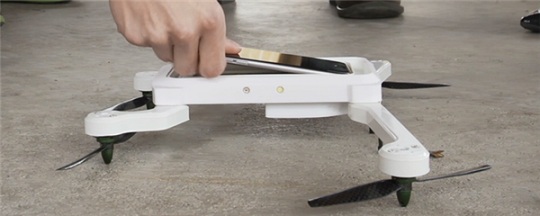 The DIY kit starts at $99 and the drone units cost $199. Hurry up before the limited offer gets over.
If the thought of a PhoneDrone breaching your privacy have crossed your mind then don't worry. We're sure if this innovation is launched then users will be using it keeping in mind the security and safety laws of the country.