Since decades, application of 3D printing technology in the medical field has been very prominent. Doctors are using this technology to find feasible solutions of various critical experiments and the conclusion has always been positive. This has made 3D printing one of the most reliable and  highly affordable technologies of all times.
Recently New Zealand-based leading ophthalmologists Drs. Hong Sheng Chiong and Benjamin O. Keeffe used 3D printing technology to build a device that aims to make eye care solutions more reachable for the common people. It's called the OphthalmicDocs Fundus.
'Ending preventable blindness is my fight', Dr. Chiong said at TEDx.
WHO reports mention that about 285 million people in the world are visually-impaired and 39 million of them are blind. 90% of the visual impaired patients actually live in developed countries. Though it is also reported that 80% of the people with visual impairments disease can be cured.
Dr. Chiong, co-founder of OphthalmicDocs Ltd., states that most people in the west who suffer from eye problems are accessible to high-quality fundus machines. But as these cameras are pretty expensive (each costing about $10,000) these are not affordable for most of  the underdeveloped countries. To that he adds that in a developing world affording health care service is itself expensive, let alone eye care. And this negligence towards taking care of your own eyes, within the right time, will eventually lead to blindness. Dr. Chiong wants to make eye care solutions affordable and easily accessible to all patients in every part of the world.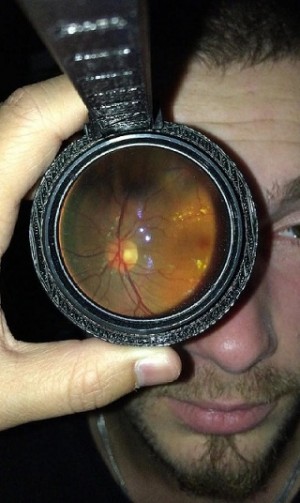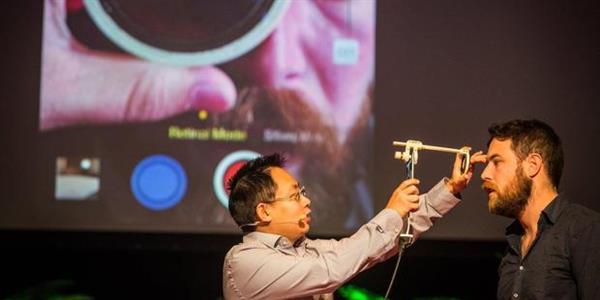 With his mission to end preventable blindness in the world, he and his colleague and co-founder of OphthalmicDocs Ltd., Dr. Keeffe has been involved in developing a smartphone-based app that will let all the ophthalmologists, especially the ones in underdeveloped countries, to check for eye problems and detect early stages of blindness.
The concept worked well, but the issue which the doctors were facing most of the time was that the device wasn't steady while its being use and also to maintain the steadiness of the patient. This may indicate the need of using some stable support like that are mostly used in an advanced fundus machine.
As Hong Sheng Chiong said in a recent TEDx in New Zealand, 'Ending preventable blindness is my fight', so he has since set out to develop a smartphone-based application that will enable doctors to check eyes for initial signs of preventable eye complications. The concept has seen some success, yet the device needs to be worked on to minimize any kind of error in results.
Chiong and Keeffe informed that the 3D printable files of an OphthalmicDocs Fundus will soon be available for downloading from May 8th, 2015.  'The files will be made available in several formats such as STL, STEP and IGES.  We strongly encourage anyone with interest to download the file and make your own modification to improve the model,' the leading ophthalmologists write. Along with these, a self-diagnosis app is set to be produced in the near future.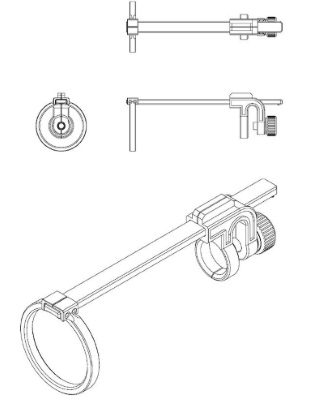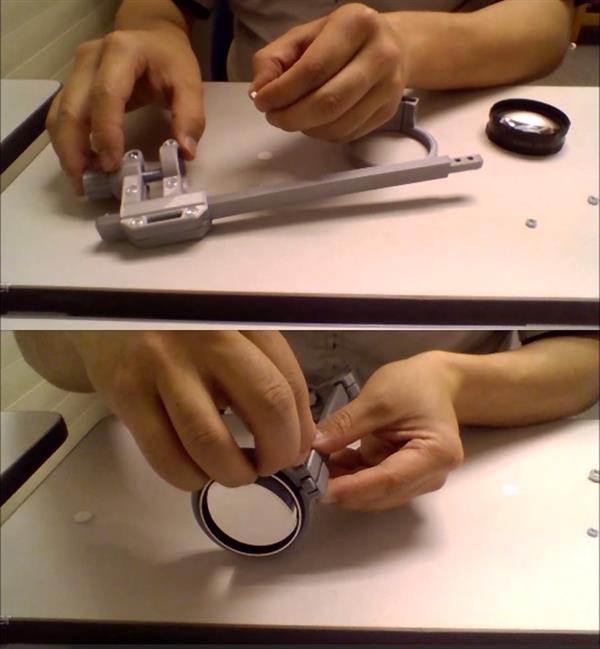 People with right intentions help others to grow. And 3D printing is an able technology that is helping them to do so There has been more such cases where doctors have considered 3D printing technology to find solutions to critical cases, like executing a risky surgery. You can Click here to know more.