The seven Emirates, especially, Dubai, is known to be an epitome of architectural and technological innovations. And again, Dubai is soon going to make its mark to become the first city in the world to use 3D printing technology to build a 2,000 sq. ft building and this 3D printed building, which will be about 22 ft tall, is going to serve as the [temporary] headquarter of "Museum of the Future", a project launched by His Highness Sheikh Muhammad, earlier this year.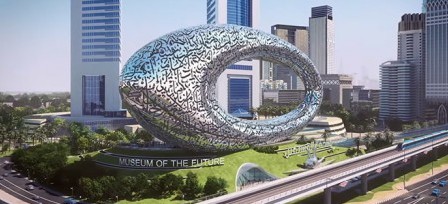 H. E. Excellency Mohamed Al Gerwagi, UAE Minister of Cabinet Affairs and UAE National Innovation Committee chairman, said in a statement, 'We are keen to use the latest technologies to simplify people's lives and to serve them better. This project is part of our overall innovation strategy to create new designs and new solutions in education, healthcare and cities. Our goal is to increase the happiness and well-being of our residents and to pioneer new solutions for the world,' Al Gergawi said. There are also economic benefits involved. While a number of interesting 3D printed building projects are already underway, this Emirati building will also be unique as it will actually be taken into use; it will serve as the temporary headquarters of the Museum of the Future, while a larger permanent museum will be constructed in the near future. 'This project reflects the vision of our leadership here in Dubai.'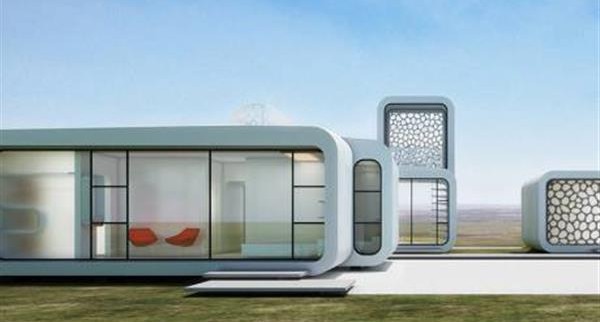 Gerwagi also added, 'This building will be a testimony to the efficiency and creativity of 3D printing technology, which we believe will play a major role in reshaping construction and design sectors. We aim to take advantage of this growth by becoming a global hub for innovation and 3D printing. This is the first step of many more to come.'
For this ambitious initiative an FDM 3D printer is going to be installed on the site which is going to be at least 22 ft tall (6.6 mt.). With this architectural masterpiece the construction and architecture industries is going to get highly boosted. And as we can see from the image it is clear that The Museum of the Future is among the most sought after global tourist attractions.
News information: Reuters, RT.com.