3D printing technology has been utilized by well-known brands as an essential aid to make their products, but using 3D printing as a part of a marketing gimmick can be something a bit unheard of, yet profoundly interesting. And to add to that a multinational builds a flash store under sea!!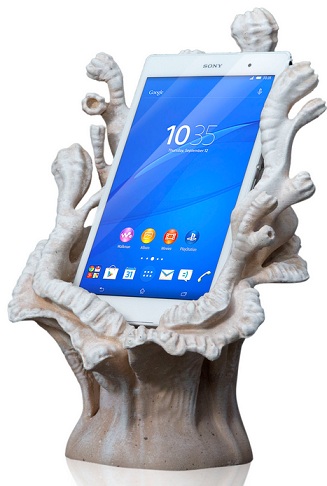 Japanese technology giant Sony executed a unique marketing strategy for its water-proof Xperia products.
Most of Sony's Xperia smartphones are waterproof, till they are 1.5 meters under water. As a part of an ambitious marketing strategy Sony recreated an "Xperia Aquatech Store", an underwater store in Duabi that displayed its waterproof Xperia smartphones. The pop up store, which was planned to last for only 3 days was constructed 4 meters under sea.
The event took place at The World Islands, Dubai. The list of guests for the Grand opening of the Aquatech store consisted of lucky winners of a competition, media people and certain VIPs of Sony. The invitation-only guests underwent scuba-diving training to "enter" the store.
The tech giant collaborated with Paradigm 3D, a Dubai-based 3D printing service provider company to contribute to Sony's brand building idea. Upon brainstorming the two companies decided to make 3D printed corals that would act as holders for the devices and this would've matched the theme of underwater store. Paradigm 3D made sure that the holders look natural corals – and all of it using the Stratasys Fortus 400 and Fortus 900 3D Production 3D printers.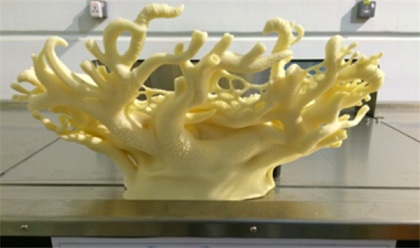 "With our in-house Stratasys Fortus 3D production 3D printers, we were able to print the coral in robust ABS plastic to provide a fitted surround for the latest Sony waterproof products," a spokesperson from the Paradigm 3D team told."We were able to suggest some simple design changes to optimize the data for 3D printing and reduce the time needed for production, thereby keeping to the strict requirements of the coral in order for it to meet the deadline for the opening of the underwater shop and optimizing the aesthetic effects."