There's been a buzz in the Filament market recently. An item intended to meet the industry requirements has been manufactured following the parameters on strength and performance. taulman 3D, a 3D printing company has stepped in to creating what's called the next big evolution in 3D printing. Alloy 910, the latest 3D printing filament by taulman 3D is claimed to be strongest filament in the market, which has the capability to be used in the industry levels.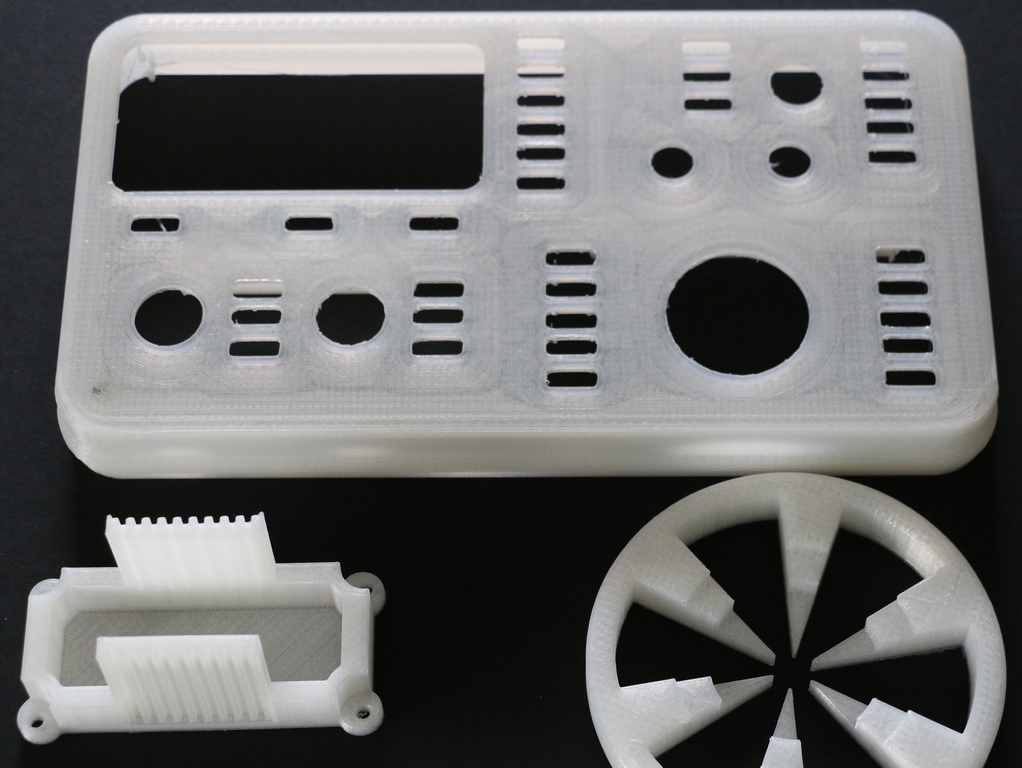 Cover plates for electronics and one-of-a-kind 3D printed parts.
The Alloy 910 has the following specs:
Tensile Strength = 8,100PSI +
Modulus PSI = 72,932
Max Elongation at break = 31%
Print Temperature = 245° C
Nozzle size = Any – There are no particulates or additives in Alloy 910
Tg = 90° C
Shrinkage = 0.0031 in/in
Transmission = 50%
Color = Subtle Amber – May be dyed with acid based dyes.
Printable at 245° C
One unique thing about the Alloy 910 is that it has been accomplished without any composites or filler or any added-in materials. Basically it is just pure plastic. It doesn't need any specialty nozzle.
A printbed heated at 45° C, needs a coat of PVA material and for a cold bed you need BuildTak and some PVA.
Low friction of the material makes it eligible for creating articulation systems. Tom Martzall explains that it can be used in building industrial parts and robotic components – all due to its high strength.
This is surely an improvement in the 3D printing filament segment, and we would hope that gradually companies focus on inventing and manufacturing filament materials that will suit the genuine needs of every man, therefore making 3D printing industry a need, more than a want.