World Technology Expo is a personalized show to showcase latest technology such as Robotics, 3D & 4D Print, Unmanned Systems, IoT, Air Touch Technology and many more to one of the fastest growing economy in the world. This summit is conducted in association with Ministry of IT & Telecom – India. This summit will bring together experts from technical ecosystem to raise the awareness of these cutting edge technologies.
The event provides a platform to experts from Robo-World, Unmanned Systems, 3D Print, Telecommunication & Information Technology to explore the comprehensive picture of latest trends in the industry and rebuild the future of sub-continent. The event is targeted at people from various industries. Below are the representative industries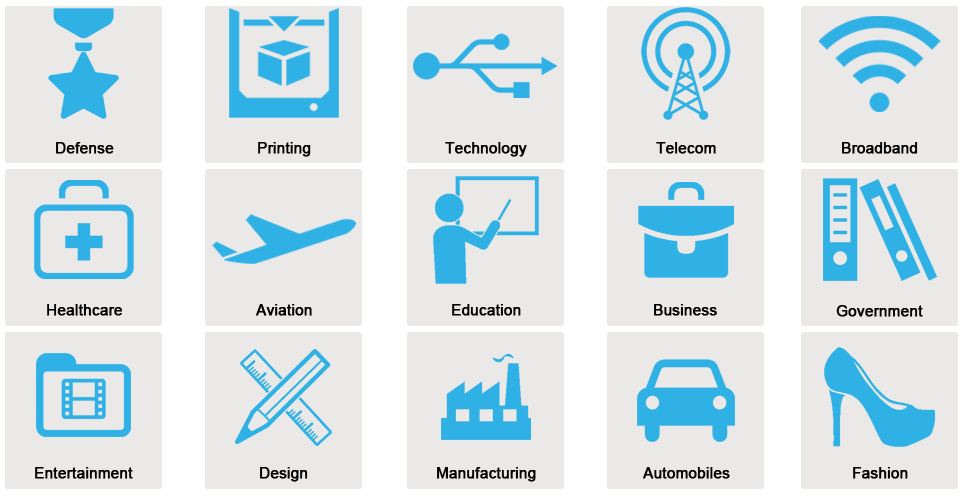 WTE will cover an area of 4000+ square meter with 50+ exhibitors and over 5000+ professional visitors. The launch edition of this exciting expo will follow the tried and trusted format of the highly successful WTE Show + Personalize event. The event will build on this successful formula and harness inspirational speakers, cutting edge technology and incredible creativity to produce the must attend event of the year for the Indian market.
About the organizer:
Entraine is organizing this event in India. With an experience ranging into all flavors of events, Conferences and Exhibitions, Entraine has a wide reach and association with some of the industry's best known speakers and analysts whose might into information of various industries has been impeccable. Our team of expert speakers is handpicked by our research team who invest Entraine's valuable time and resources judiciously in identifying the right candidate to host its events.
1. Entraine has been widely acclaimed and sought after by companies of all dimensions and order to help them in their conduct of public events and exhibitions that are meant to showcase the prowess of the company to its clients and competitors.
2. Entraine has a global list of clients and partners who have helped us build our forte with highest esteem towards our capabilities and responsible attitude towards all our assignments.
3. We constantly endeavor to provide a world class standard in all our executions by ensuring to adhere to all guidelines and advancements in the technical, informational and process field.
4. Our founding management and pillaring team of individuals have worked rigorously to hone every department of Entraine n providing quality solutions in the form of Events, Exhibitions and Conferences as expected by the clients.